Building vehicles is easy with the Basic ! This large construction kit contains 259 individual parts including multimedia CD and four special wheels.
Due to the system properties, the vehicles can be freely designed and changed again and again. Of course, you can also build the tried and tested climbing frames, ramps or castles with the Basic .
Children love the sensation of driving on their own! With a set of 4 Multiwheels, Basic is the perfect way to build a variety of rolling vehicles such as an airplane, bulldozer or sports car.
Basic also makes other kids favorites possible, like climbers, forts, cubbies and ramps. With 259 parts, Basic is full of creative potential.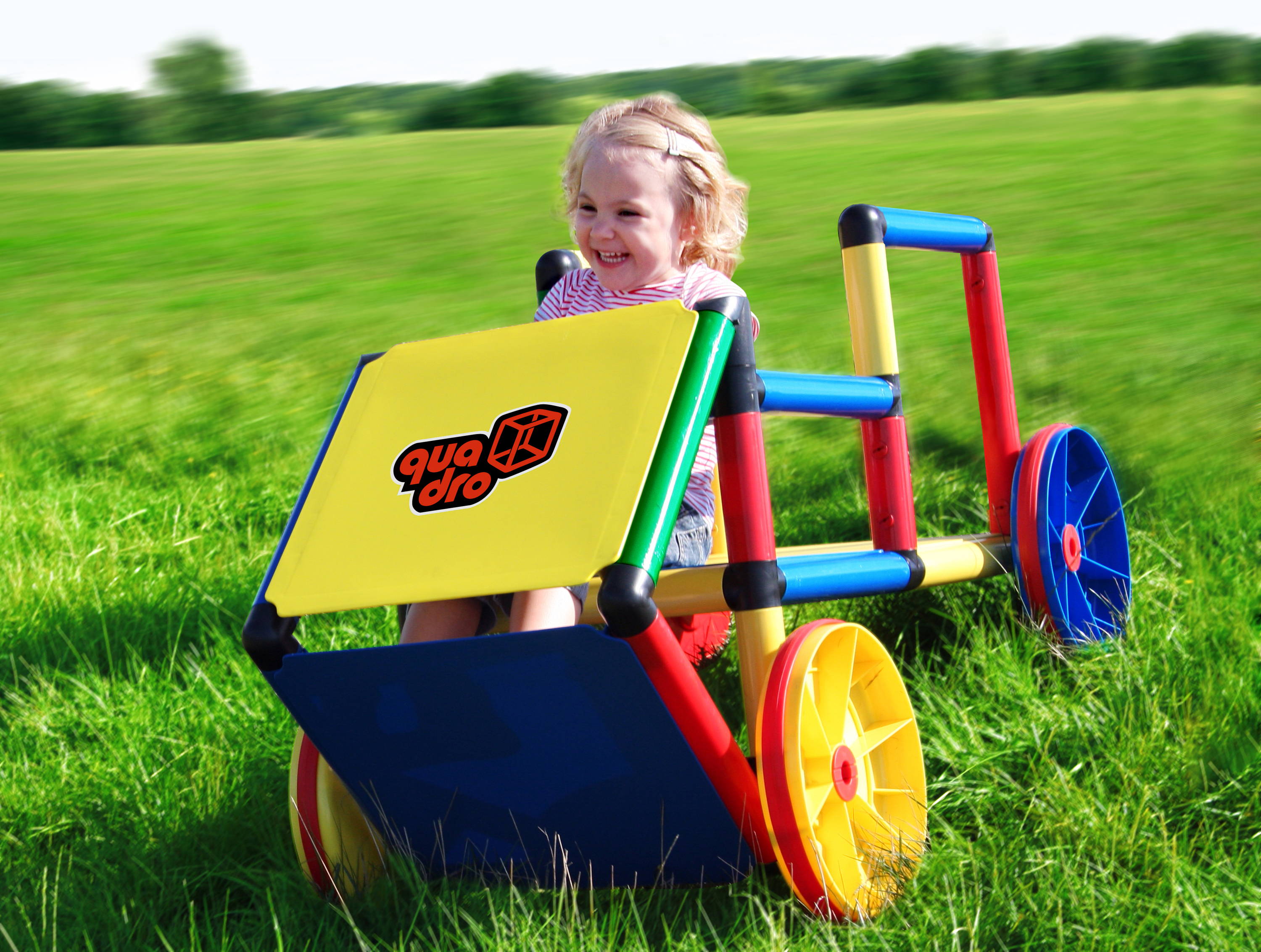 Basic is the mobility-oriented introduction to the world of QUADRO. To get even more out of it, add other kits or extensions — every QUADRO product is compatible! Children and parents will enjoy designing and constructing different play ideas, which can be expanded as the child grows. If you can imagine it, you can build it! For construction design ideas, visit the QUADRO Model Database.

1x Basic
Construction Handbook
Safety Instructions / Tips