Combine the Evolution with 500 balls and get the perfect playpen for your toddler.
Bright, colorful balls with a diameter of 6 cm, perfect for a ball pool. Available in blue, green, yellow and red.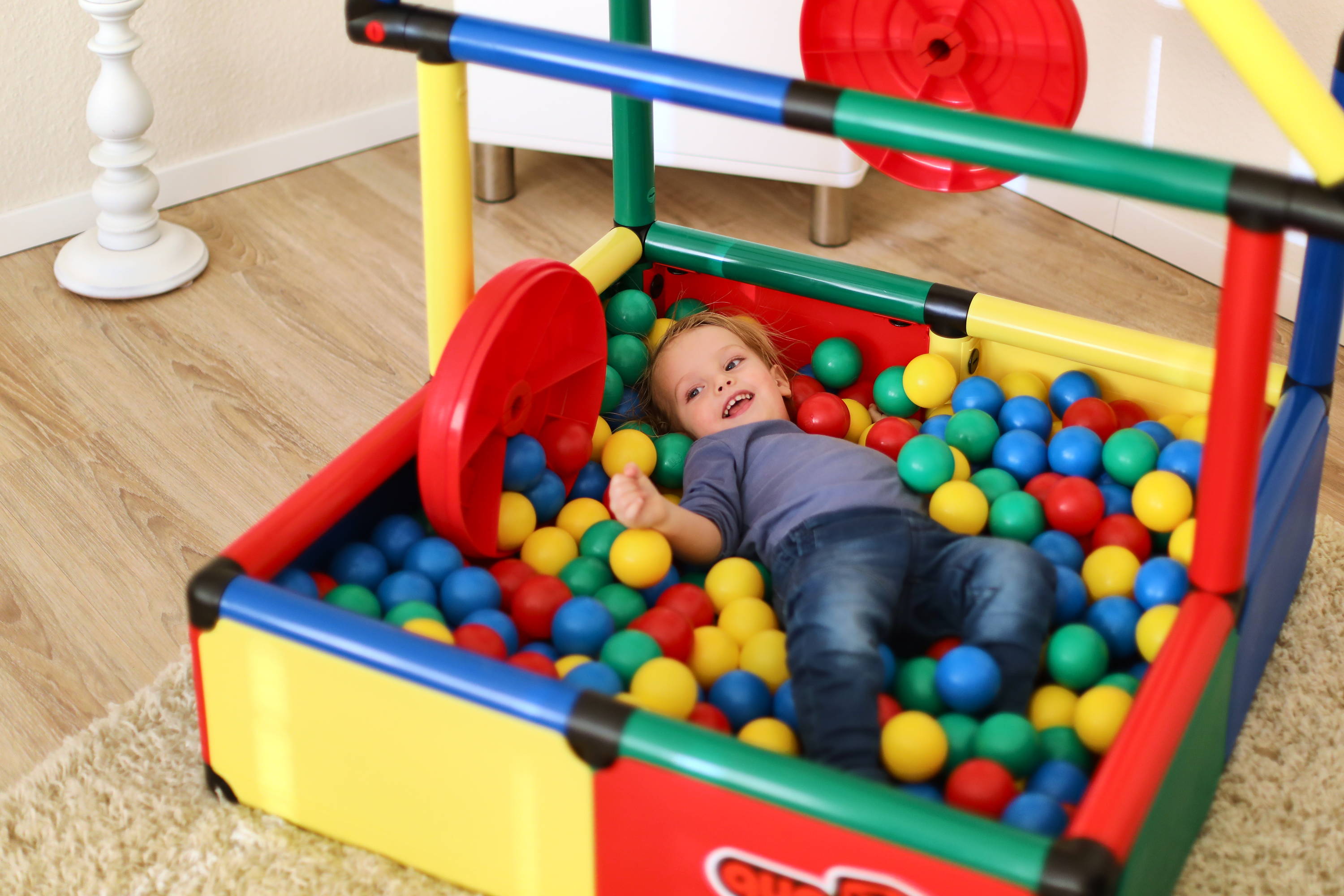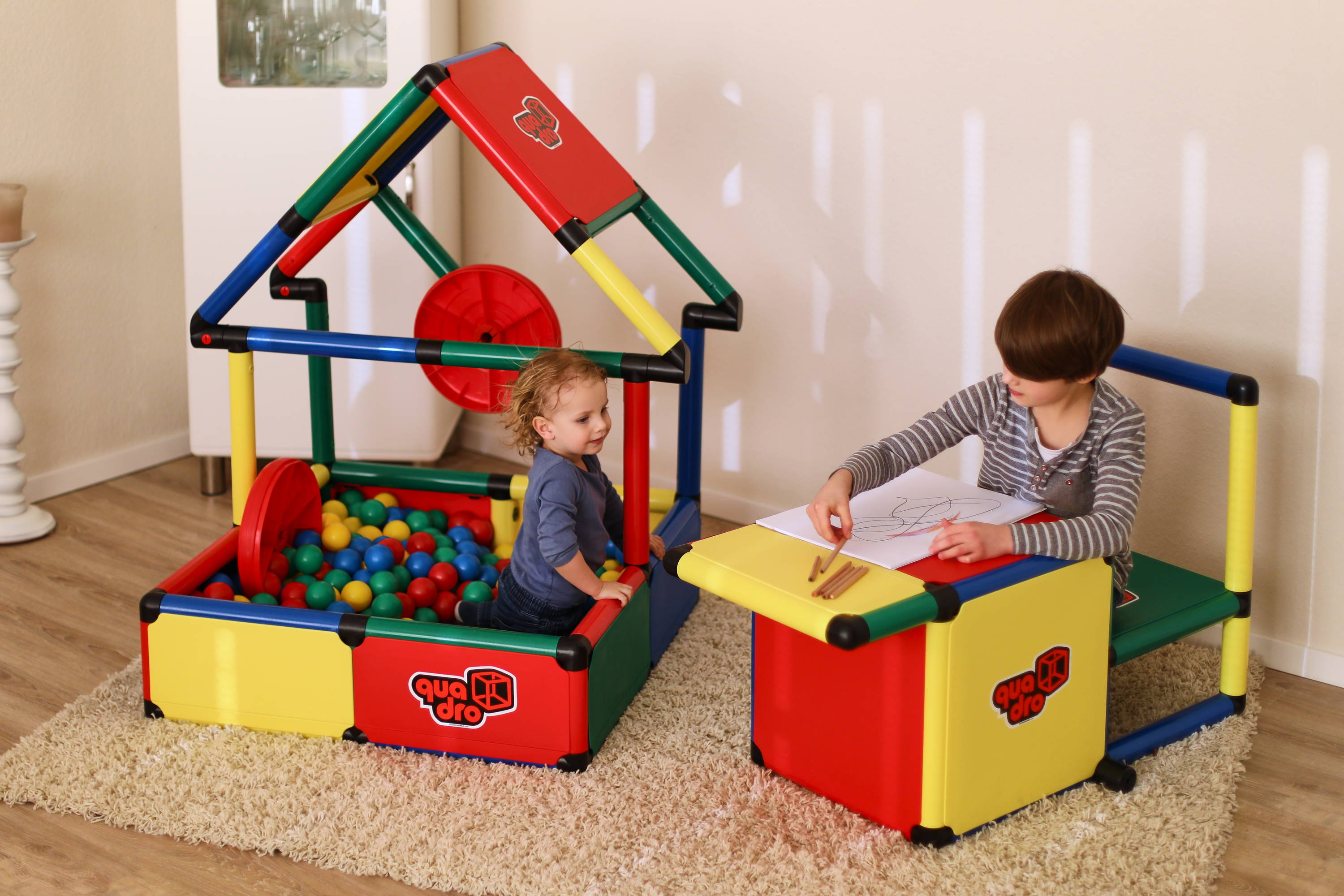 With the Evolution , children are in their own little universe, testing limits and making dreams come true. With the Evolution construction kit you can realize slides, ramps, play pens and much more.
It is perfect for toddlers from 6 months up to 24 months. As a climbing frame, it offers children up to 4 years of age advanced climbing and movement possibilities. The model database shows you which age group each Evolution design is ideal for.
1x Evolution (14080)
500x balls (12600)
Construction Handbook
Safety Guidelines
Assembly Instructions