The concept of a modern beach chair rethought!
We have reworked the concept of a beach chair and developed a clearly uncomplicated version that is conveniently delivered in a box, can be easily cleaned with a pressure washer, is really easy to handle in maintenance and also looks really modern!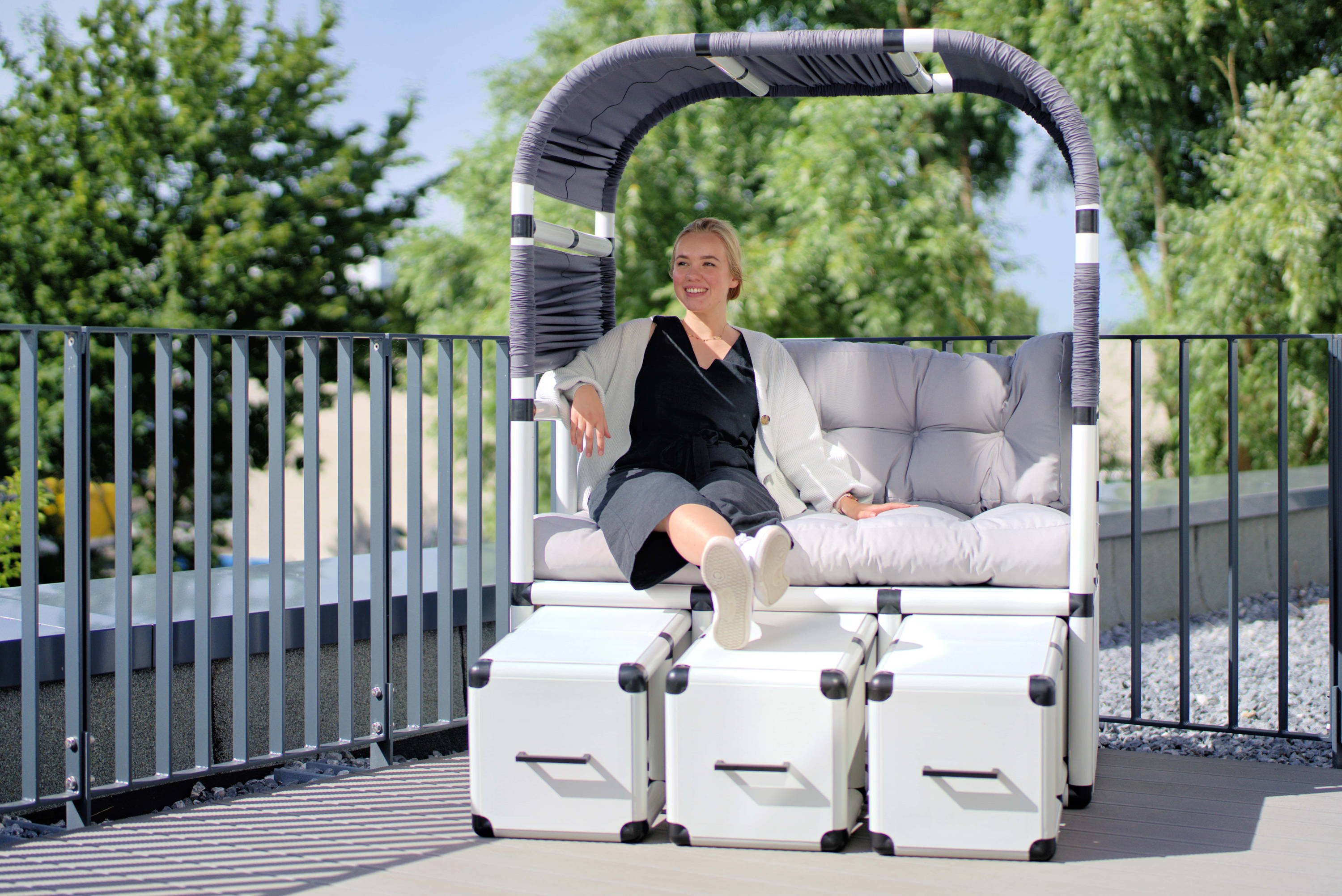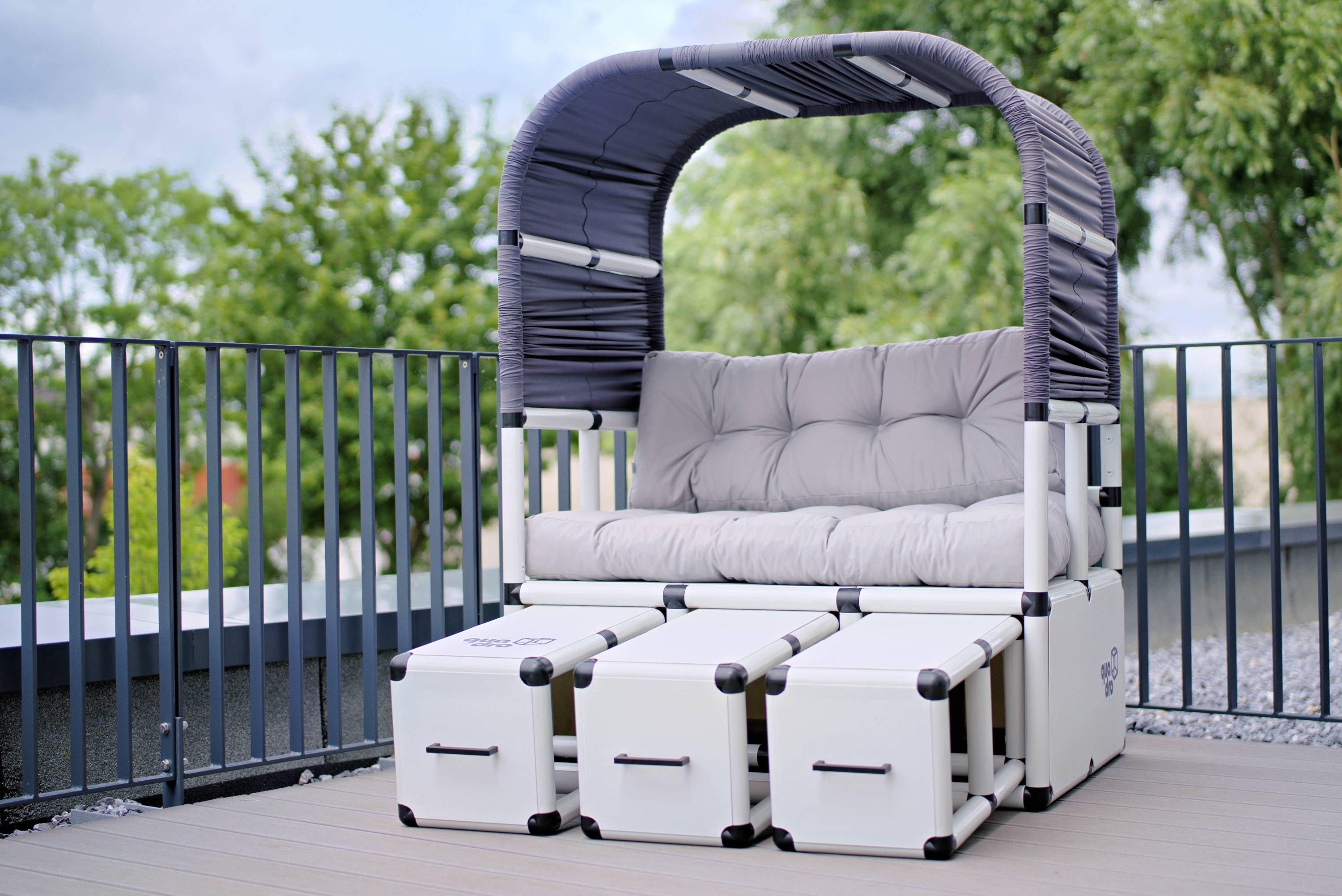 Included in the delivery are three footrests that can be pulled out of the beach chair steplessly and provide space for your legs, so you can make yourself really comfortable. Not included, but optionally available are the seat cushions, which you need once each in the size of approx. 125 x 80 cm and 125 x 35cm.
Maintaining our beach chair couldn't be easier, as we rely on the basic, highly durable materials that we also use for our proven climbing systems.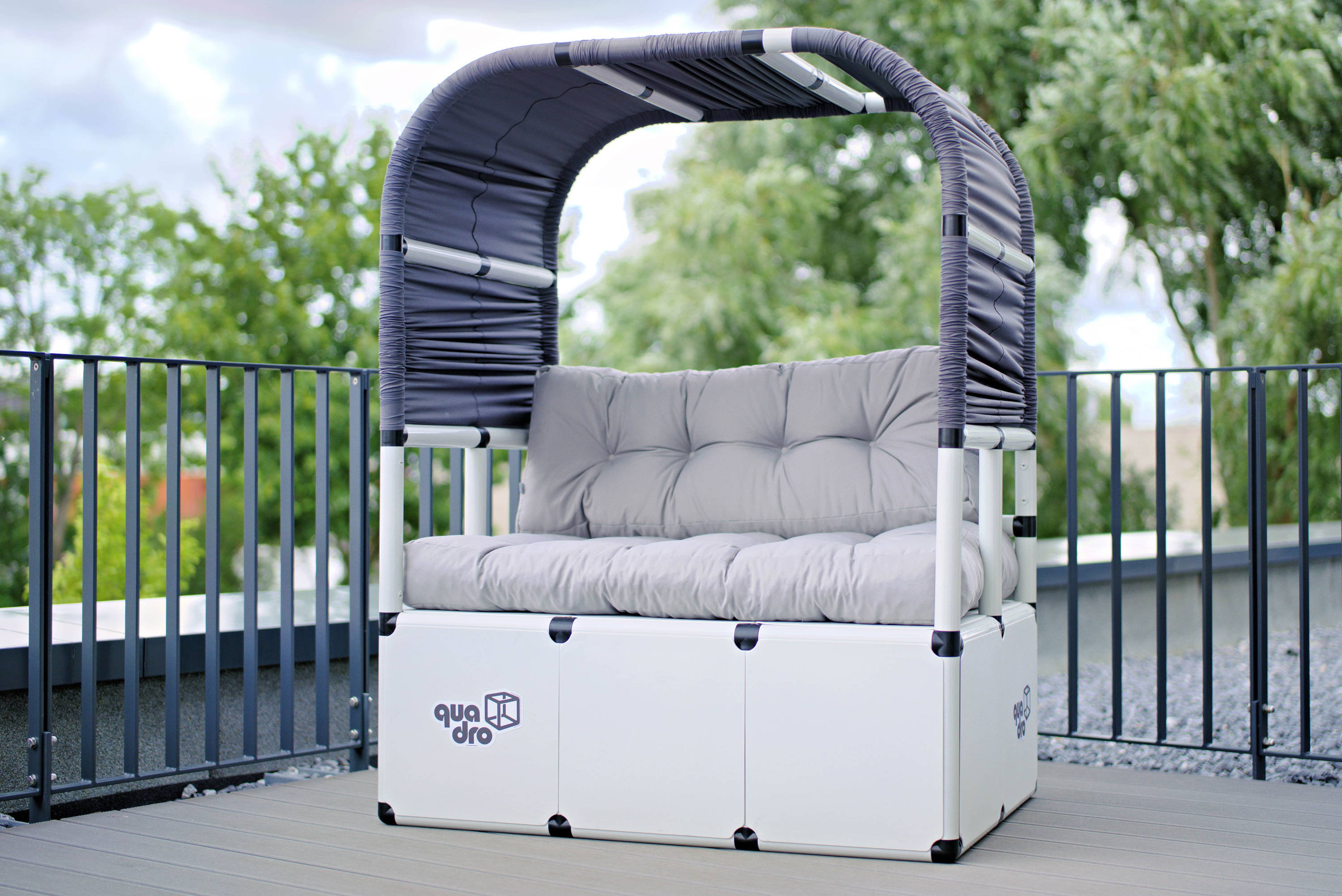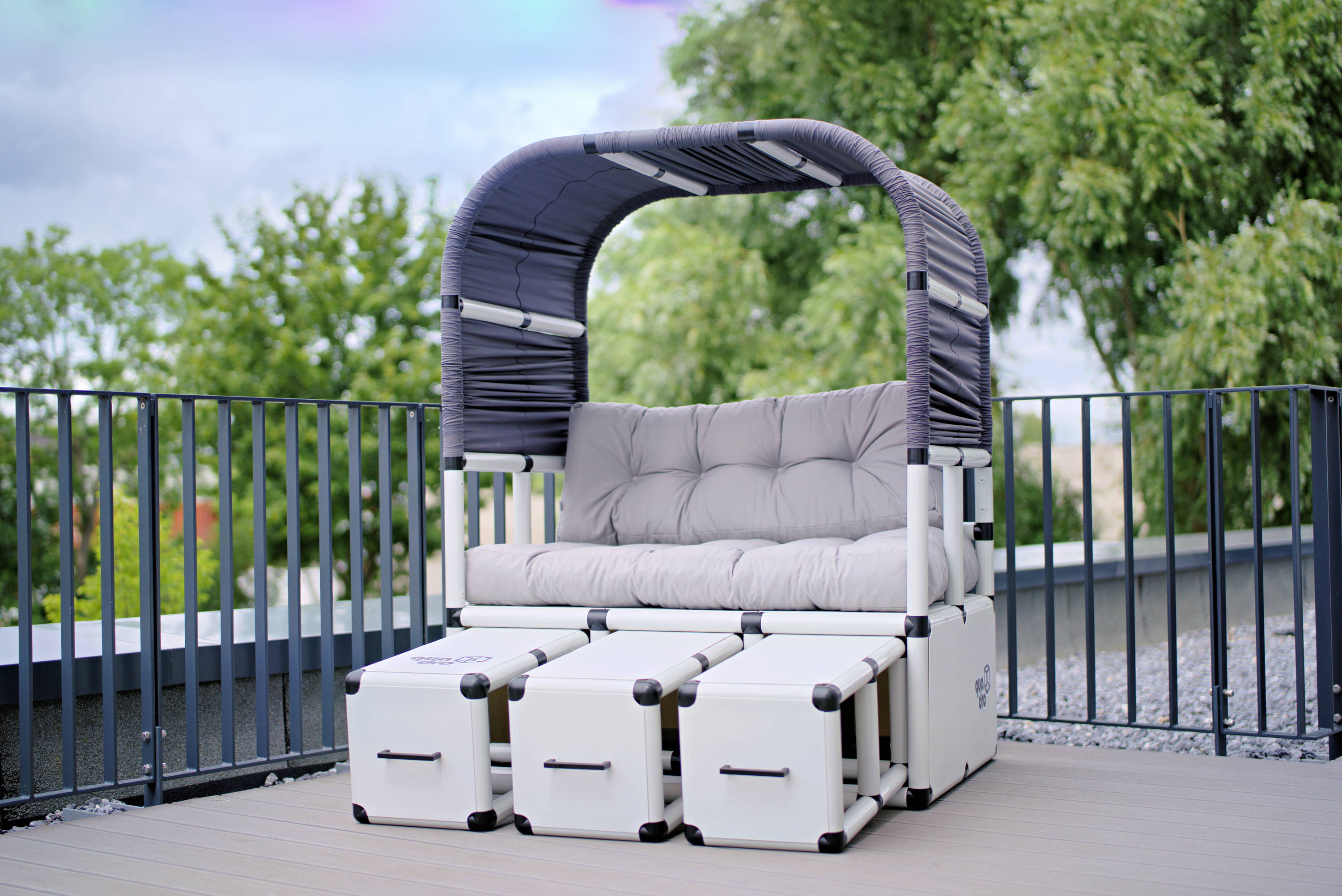 In addition, there is no need for regular impregnation as with a beach chair made of wood, because we use the same high-density plastics that we use for our climbing systems. In addition, you do not have to cover your QUADRO beach chair when it is wet. And if a part gets lost during disassembly or assembly, you can fall back on the regular QUADRO parts.
Ever tried to transport a classic beach chair to the seventh floor and place it on the balcony? With the beach chair developed by us, this is no problem at all. The delivery includes two boxes with the dimensions of approx. 80 x 40 x 45 cm, which can be easily transported in an elevator.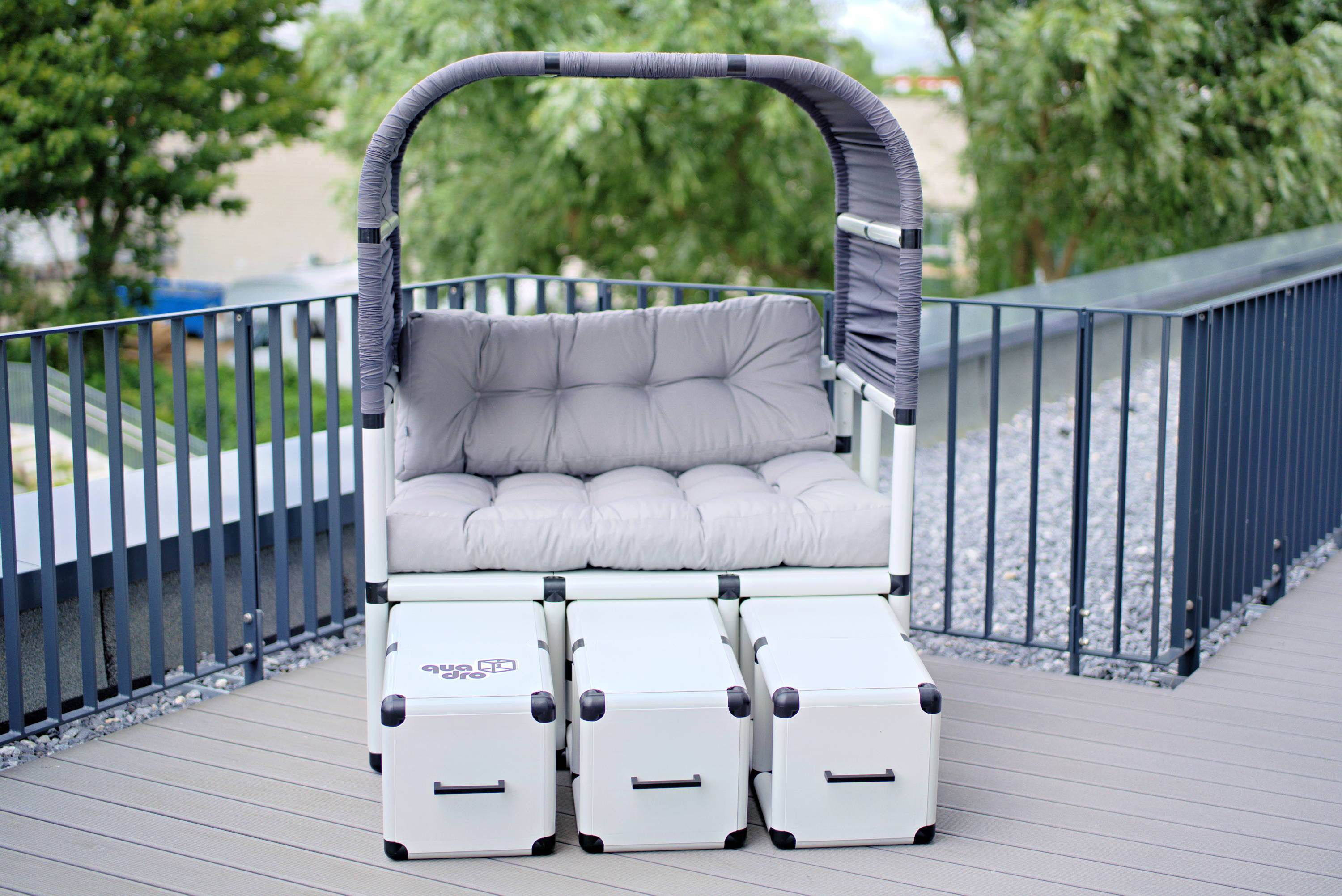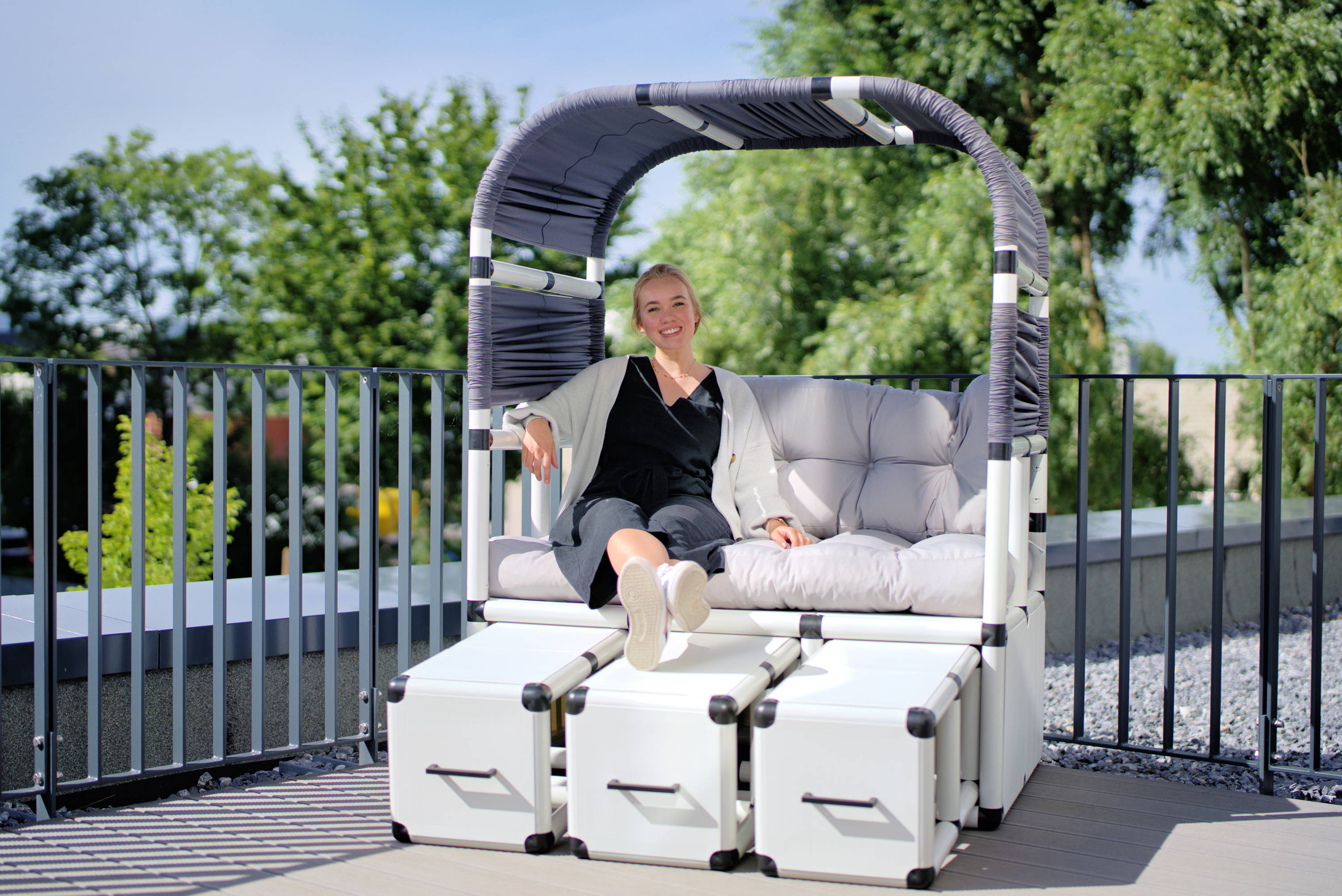 The beach chair can also be disassembled at any time and stored in the boxes. The disassembly and reassembly is possible an unlimited number of times and because of the QUADRO plug-in system simple and safe.
Thanks to the four textiles (included) you are also protected from the sun and light wind - and if you want to turn the beach chair towards the sun, this is no problem at all due to the QUADRO system features with the rounded corners, plates and tubes.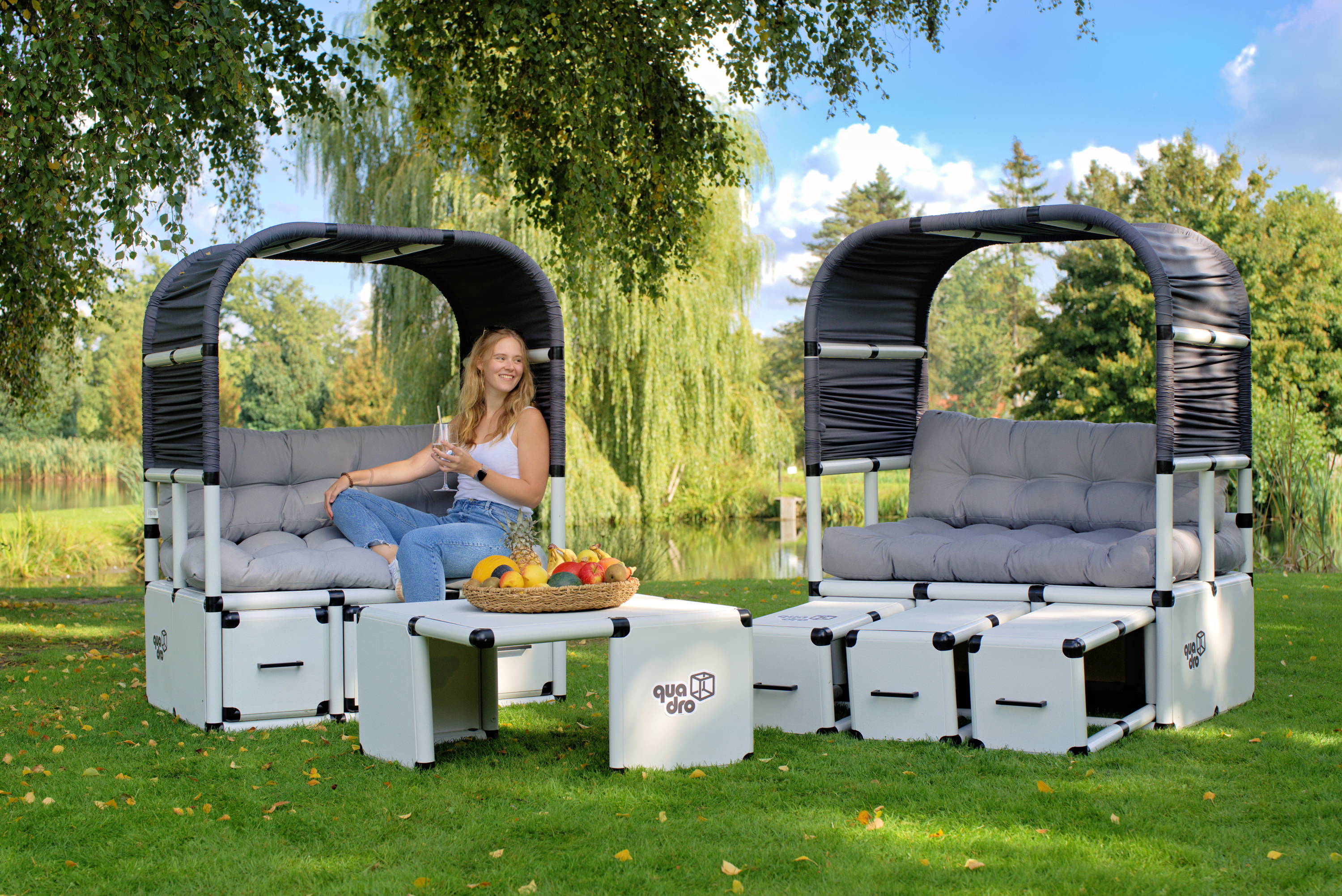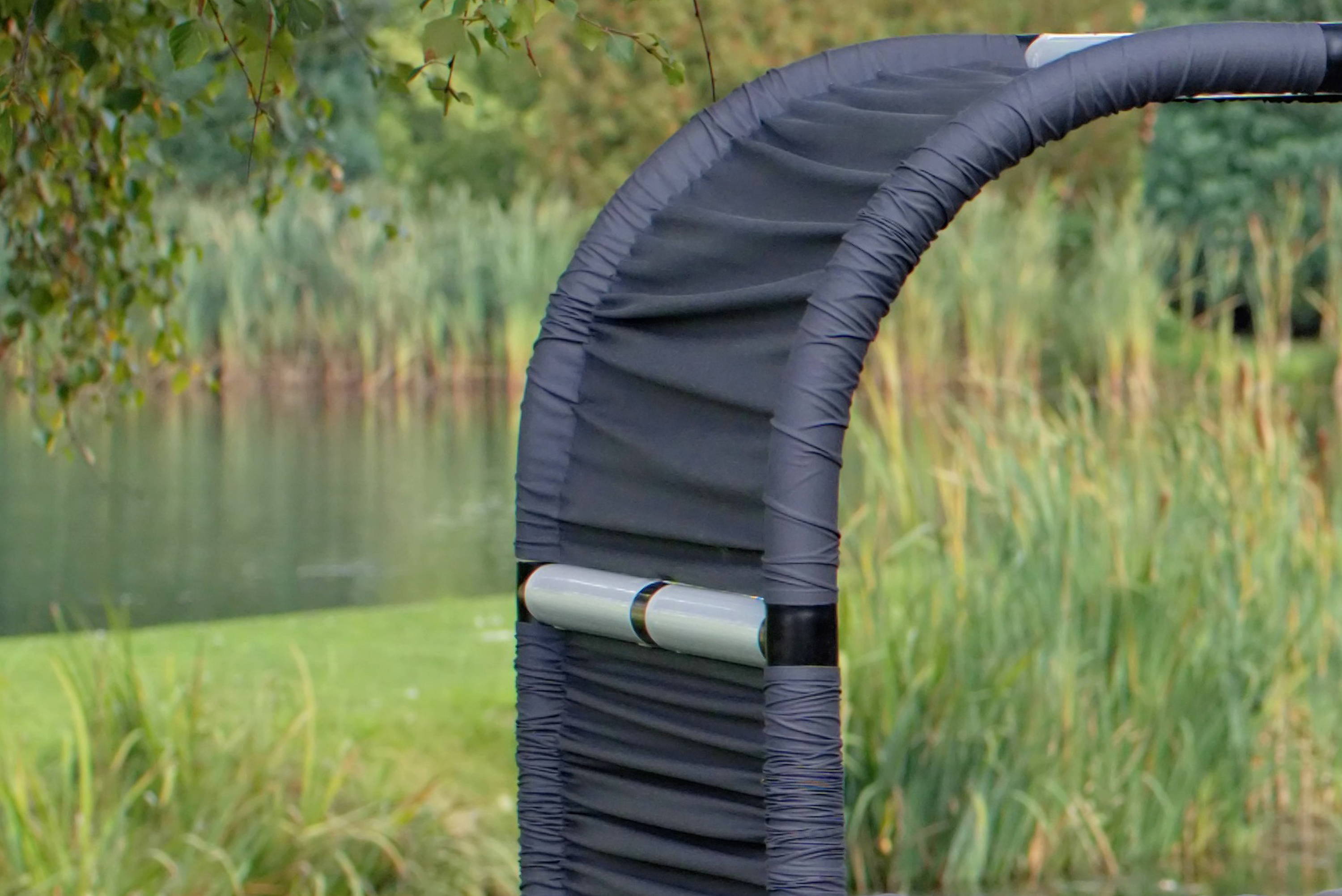 Especially practical! The upper textiles can be adjusted by about 3/4 and the side ones by 2/3 to let more sun into the beach chair. Alternatively, you can also completely remove the textiles thanks to the system properties of QUADRO .
According to the so-called wool scale, which is divided into 8 levels for the classification of light fastness, the textile fabric for the Modern Beach Chair from QUADRO reaches level 6 according to DIN EN ISO 105. This value is very good and comparable to that for sunshades.
The fabric is cotton, which is Oeko-Tex certified and complies with REACH. The level 6 represents the maximum level for cotton, whereby cotton is also ideal for the Modern Beach Chair, especially due to its feel and elasticity.
Included are three foot grids, which are not only nice to look at, but also super comfortable and can be pulled in and out continuously.
All three footrests can be completely hidden under the Modern Beach Chair, if desired. If a transport of the Modern Beach Chair is planned, the footrests can be completely removed in a few simple steps, which makes handling much easier.
Optionally available and not included are the following extensions for your beach chair:
Seat cushion set for beach chair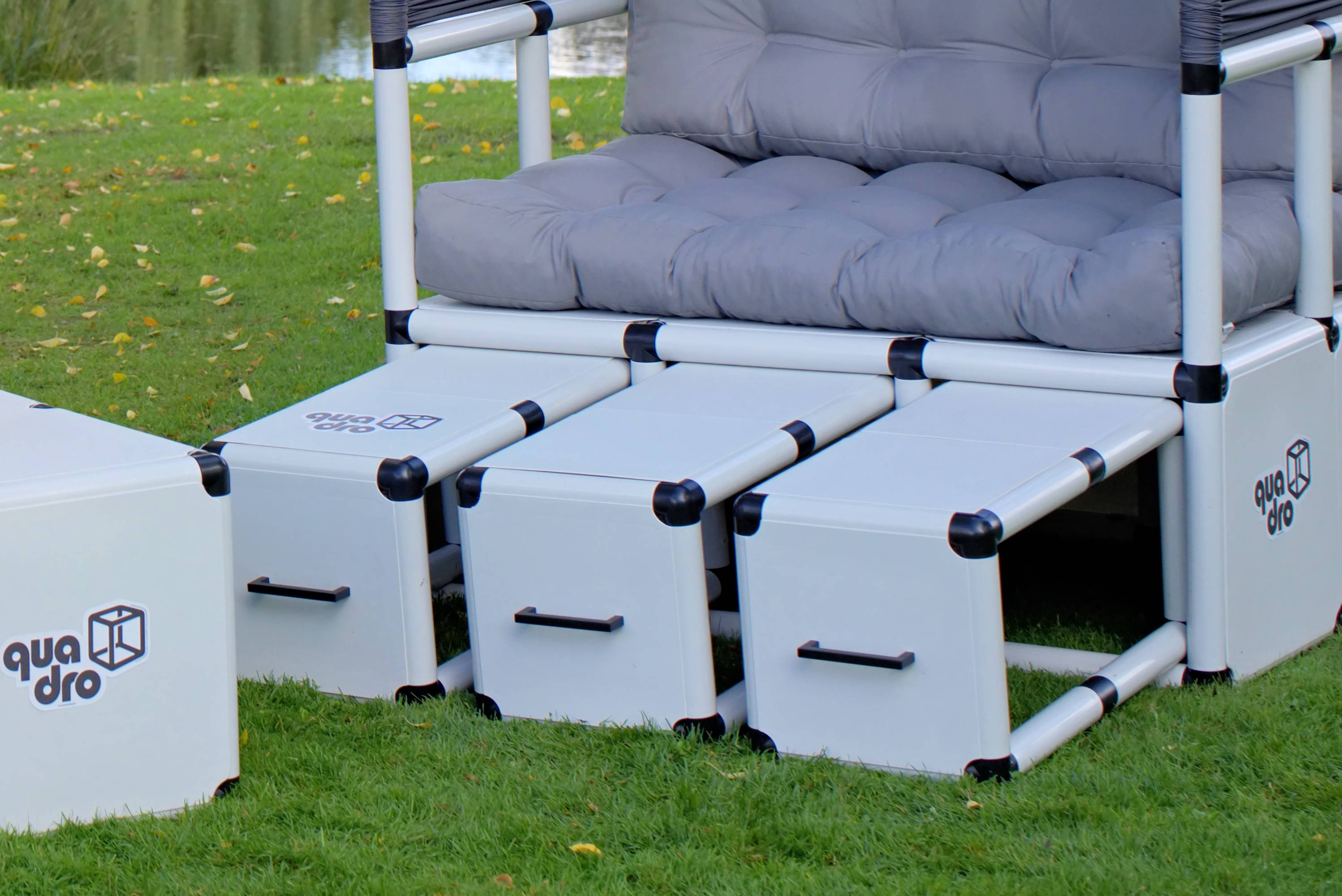 1x Modern beach chair including three foot grid (10023)
Construction Handbook
Safety Instructions / Tips