The slide extension is suitable for the modular or curved slide. It has a total length of 6 meters and is made of a high quality fiber-reinforced pool sheet, identical to the material used for the QUADRO pools.
The advantage of the slide extension over comparable slide tarpaulins on the market with thin plastic film is significantly longer durability and usability. The thicker tarp dampens unevenness on the lawn surface better, a significant side effect.
The slide extension attaches directly to the end of the slide outlet. The lateral sides keep the water in the middle and the high dead weight of the slide extension ensures that it does not slip.
Because of the water connections to the slides comes there is a swimming pool feeling. For your own garden it is the ideal extension of the curved or modular slide.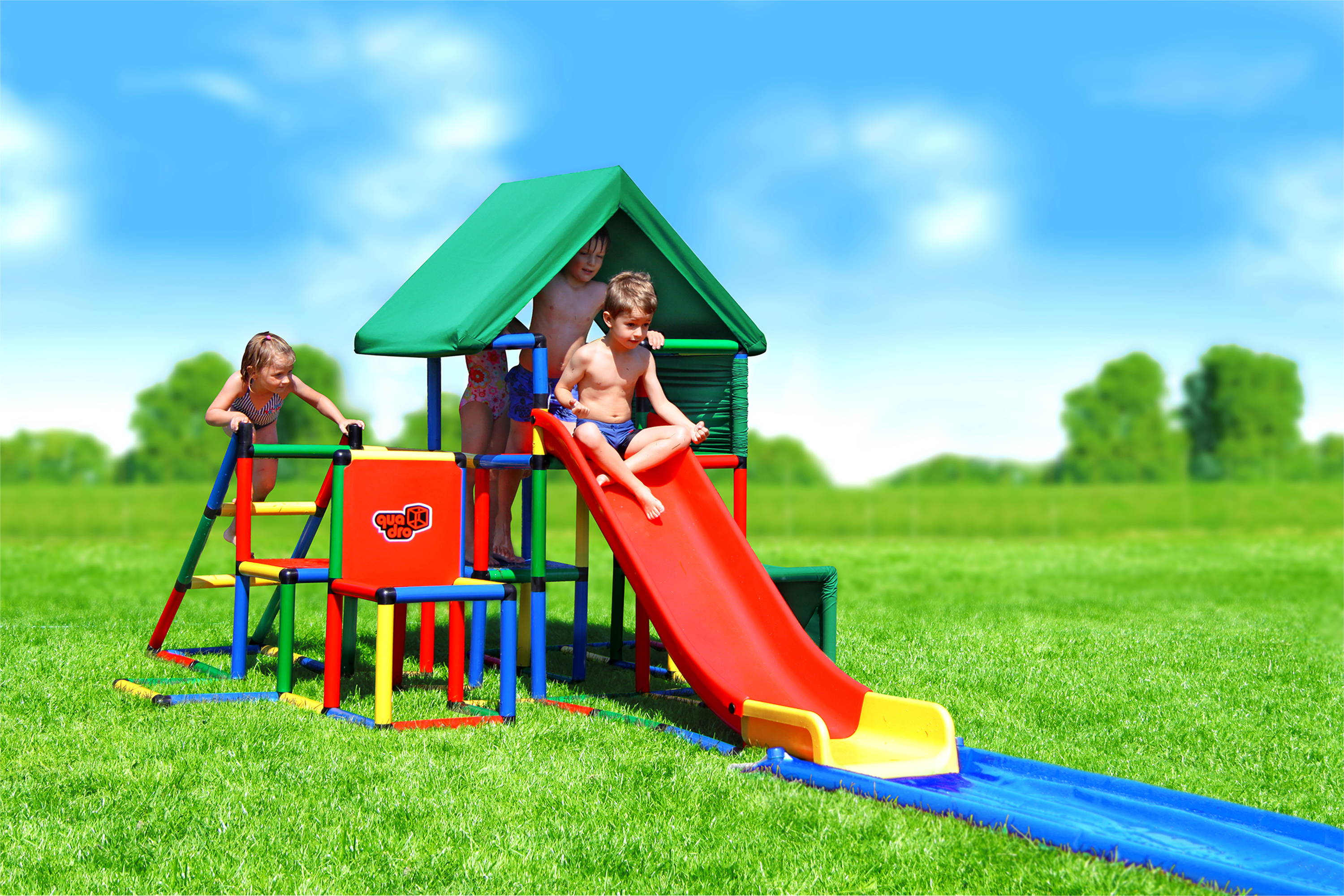 1x Slide Extension (10035)
Construction Handbook
Safety Guidelines