The combination of 2x Beginner Home and the Modular Slide Mint offers numerous possibilities of exciting climbing structures. The highlight of this bundle is the slide in soft Mint, which brings both action in the den and can convince outside as part of a water play tower. The modular slide has a water connection for a garden hose. In combination with Pool L as well as Pool XXL you get a fully operational water slide. Guaranteed fun at any time of the year.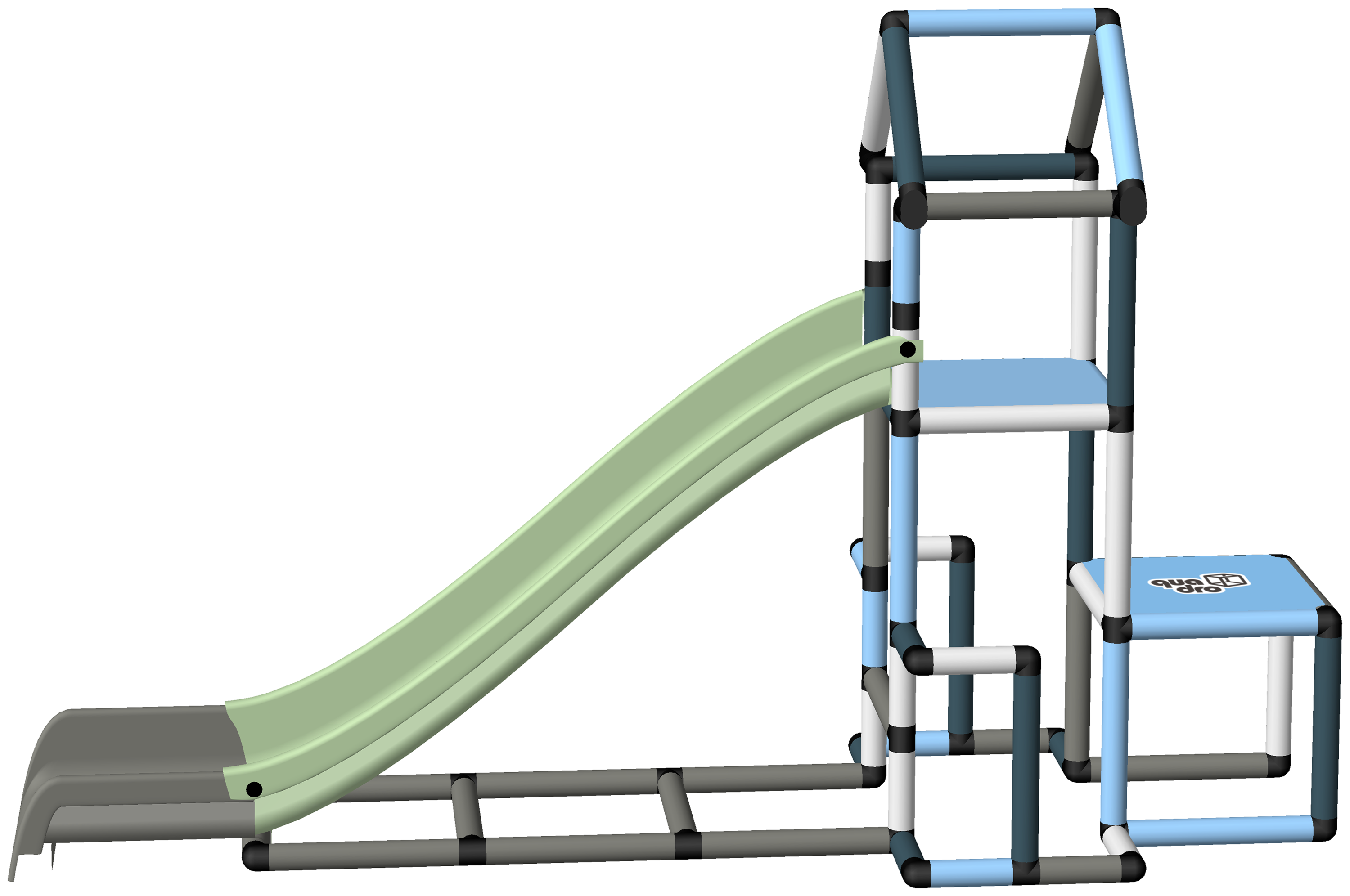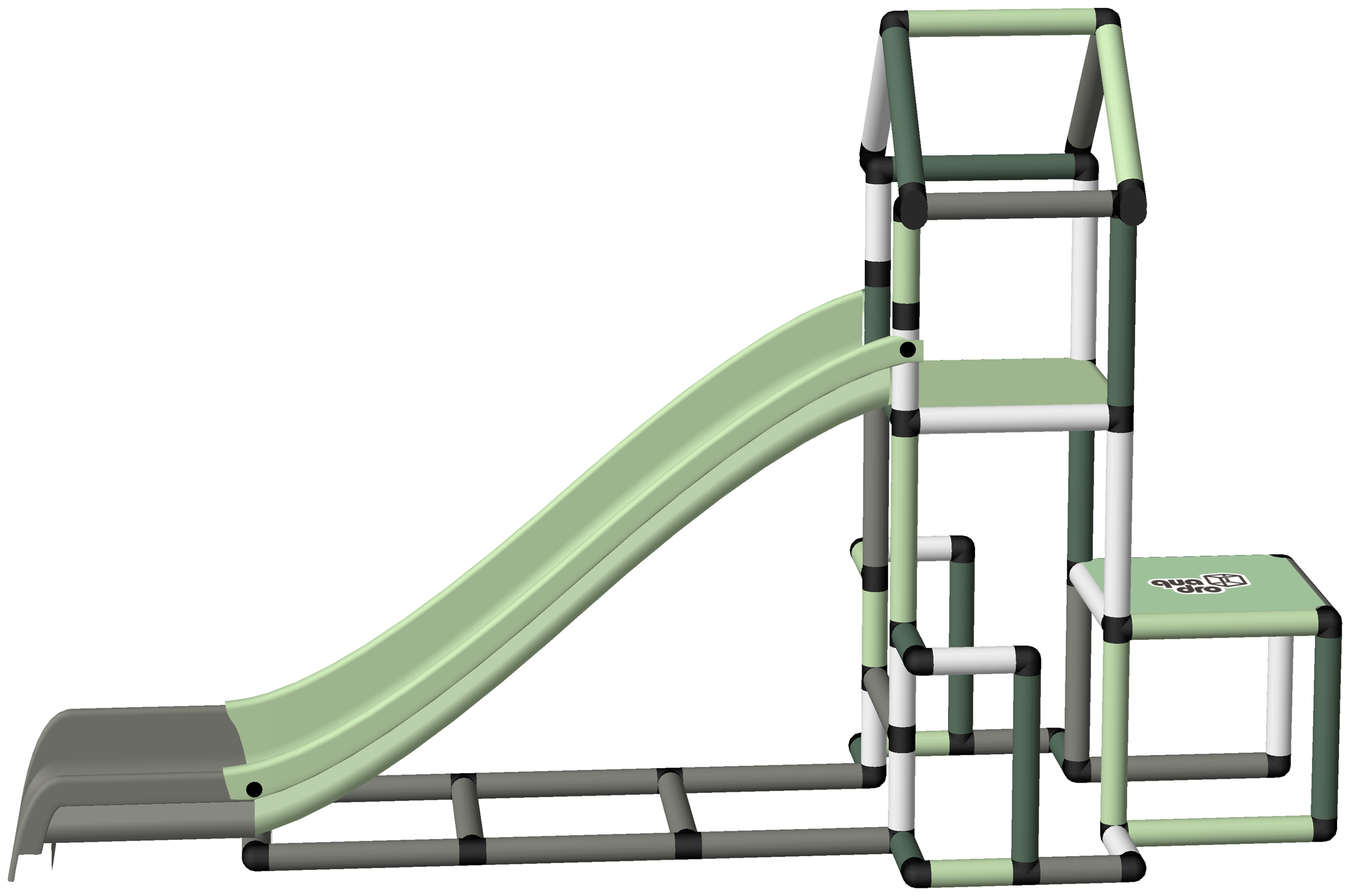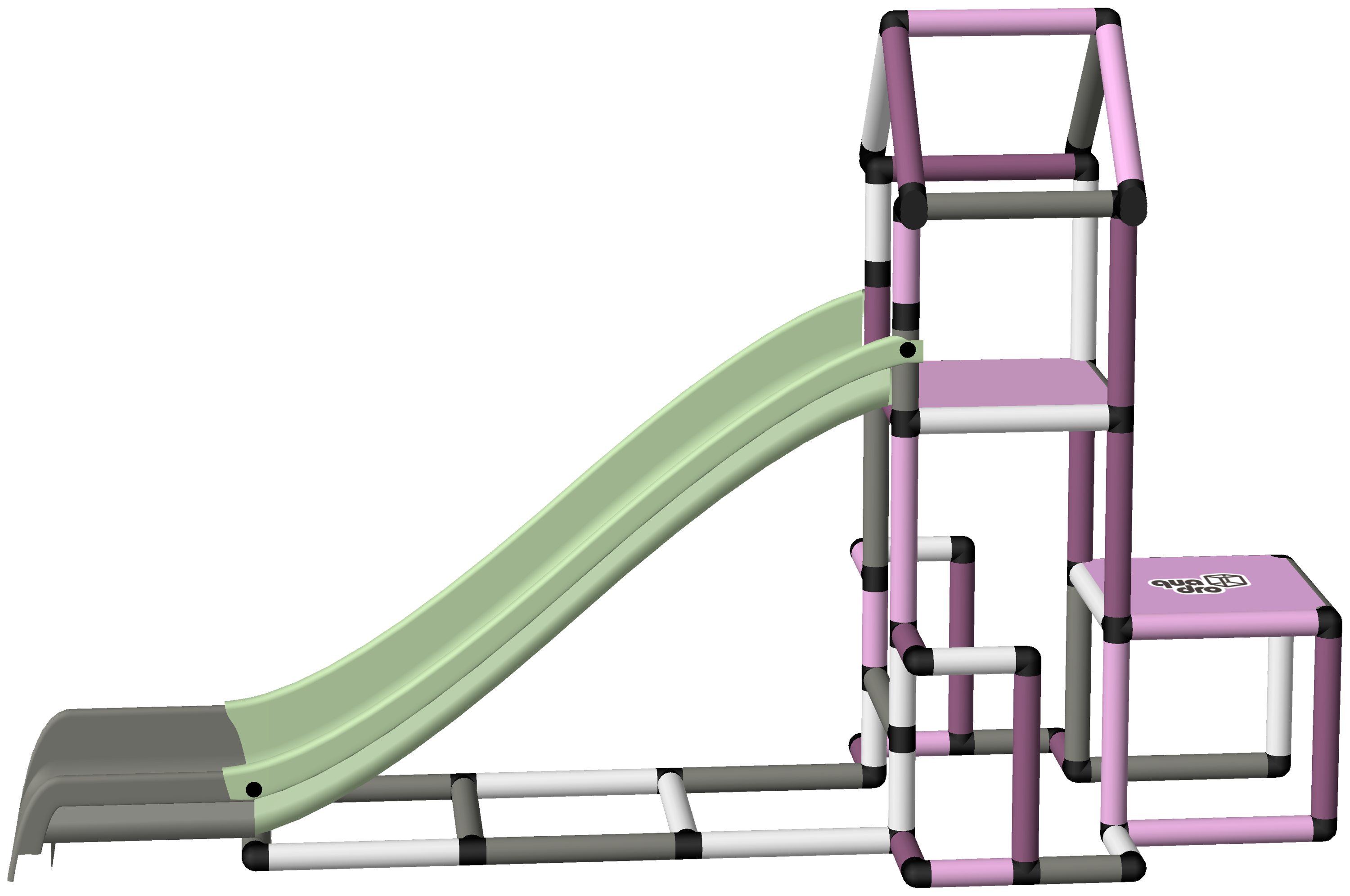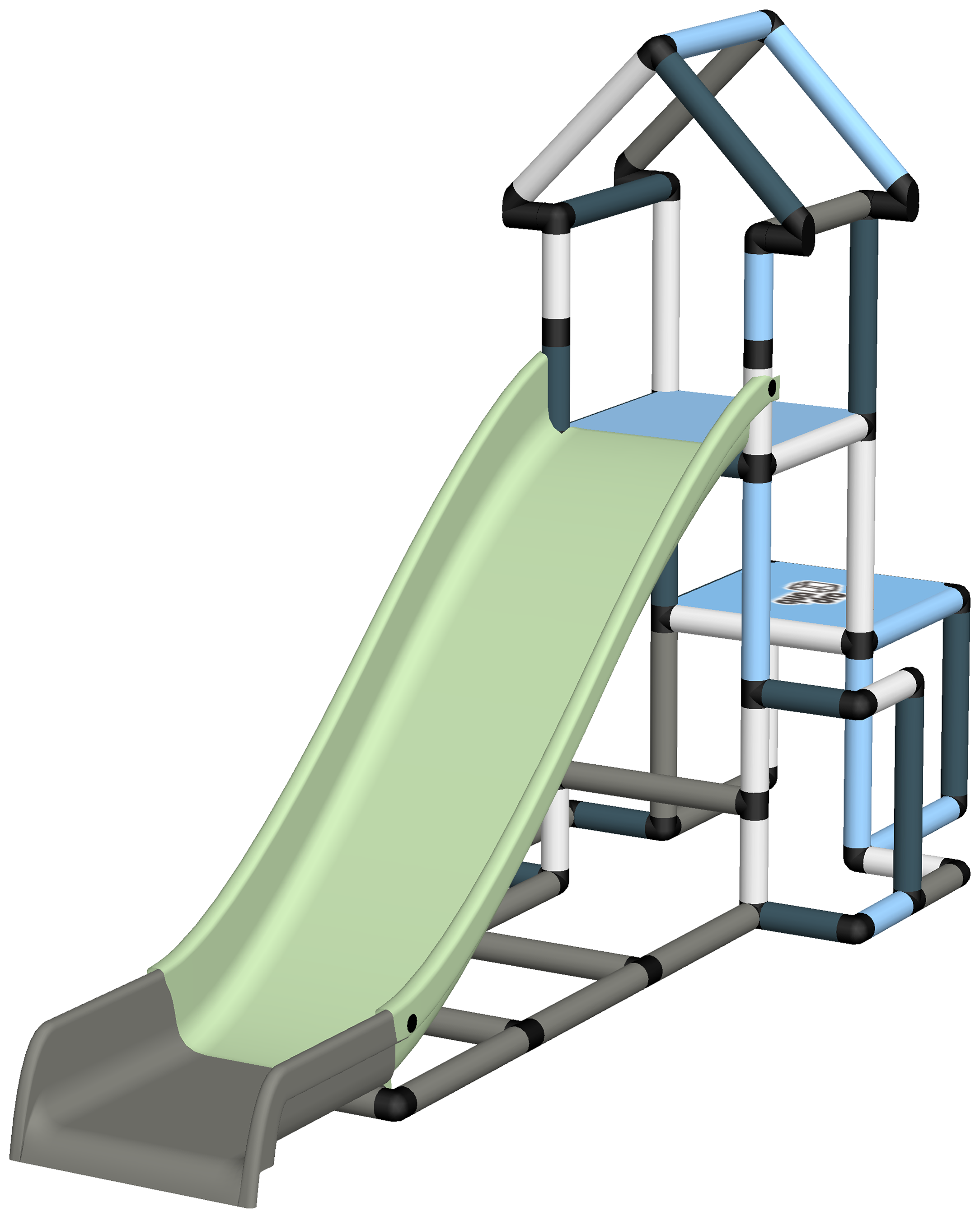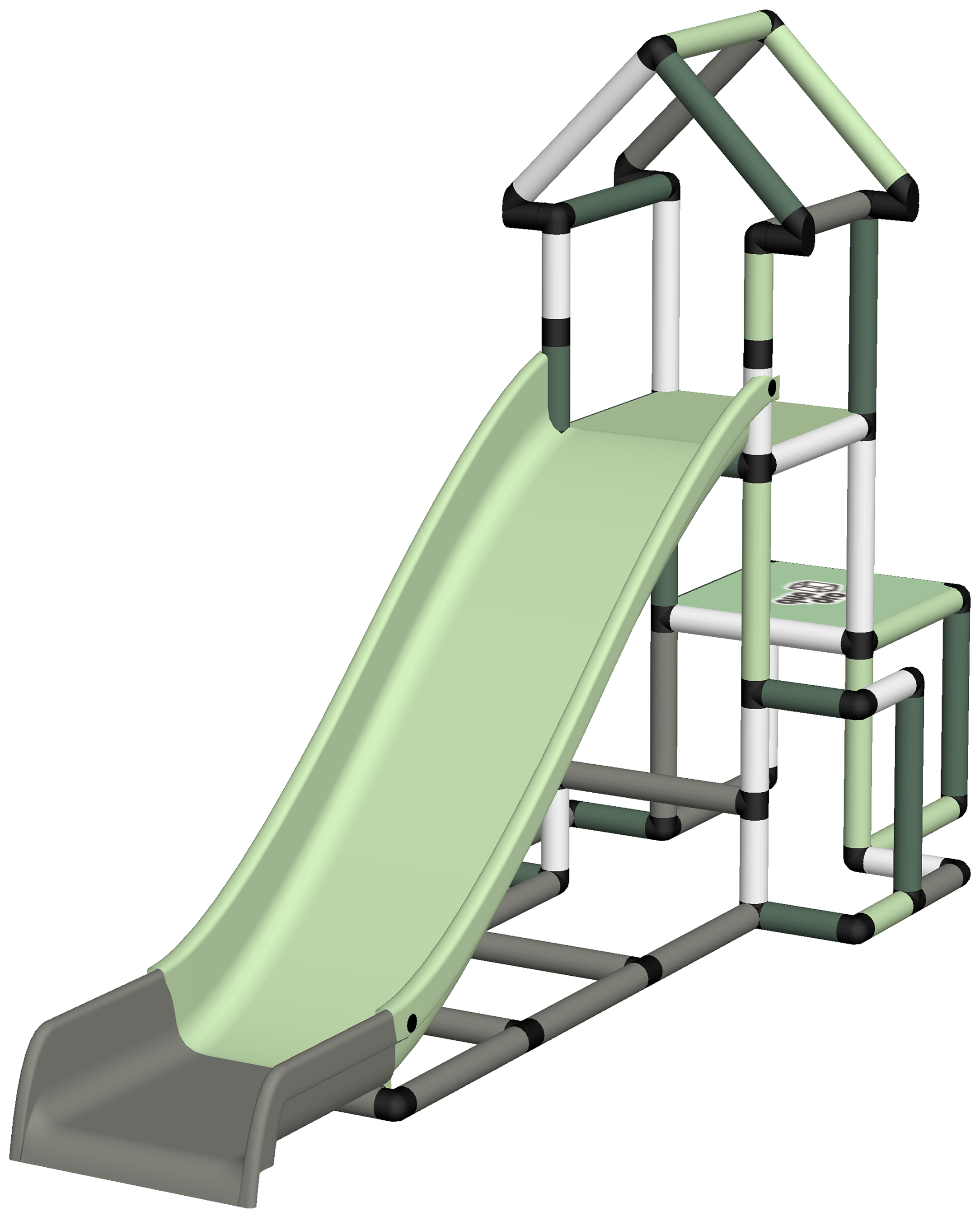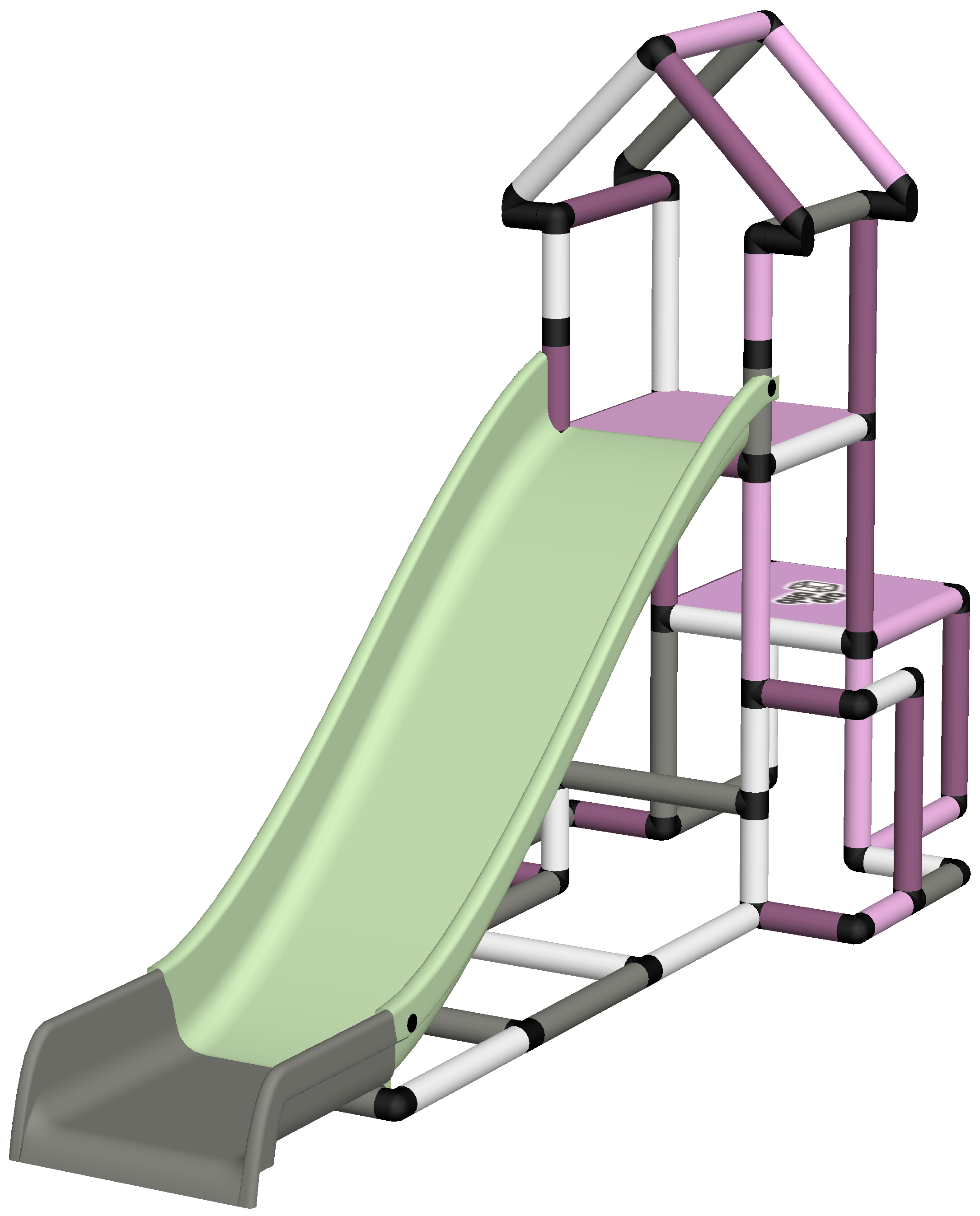 Full speed in beautiful style
The Modular Slide is definitely the eye-catcher of this bundle, because it makes each model a little more exciting and makes your child cheer with joy. Roller coaster feeling guaranteed! The soft pastel tones of the new Home line also make this fun structure suitable for indoor use. Thanks to the flexibility and light weight, all QUADRO products can be repositioned at any time and fit perfectly into everyday life – even in smaller apartments.