Model Giant Pyramid with Ramp is a beautiful combination of two climbing pyramids and an upgrade kit.
The model holds a suitable play idea for all ages. Starting with the 85 cm long ramp with 20 cm high side railings, to the plates built inside (10 pcs., 40 x 40 cm, plus 2 pcs., 40 x 20 cm), on which it is great to crawl up to the ramp, to the two towers for motor trained and older children, this model is not only really pretty to look at, but also extremely imaginatively designed.
The ramp is supported by a horizontal U-shaped support at a height of 65 cm, which many toddlers like to use, especially in the beginning, to hold on to before they dare to slide or run down the ramp for the first time.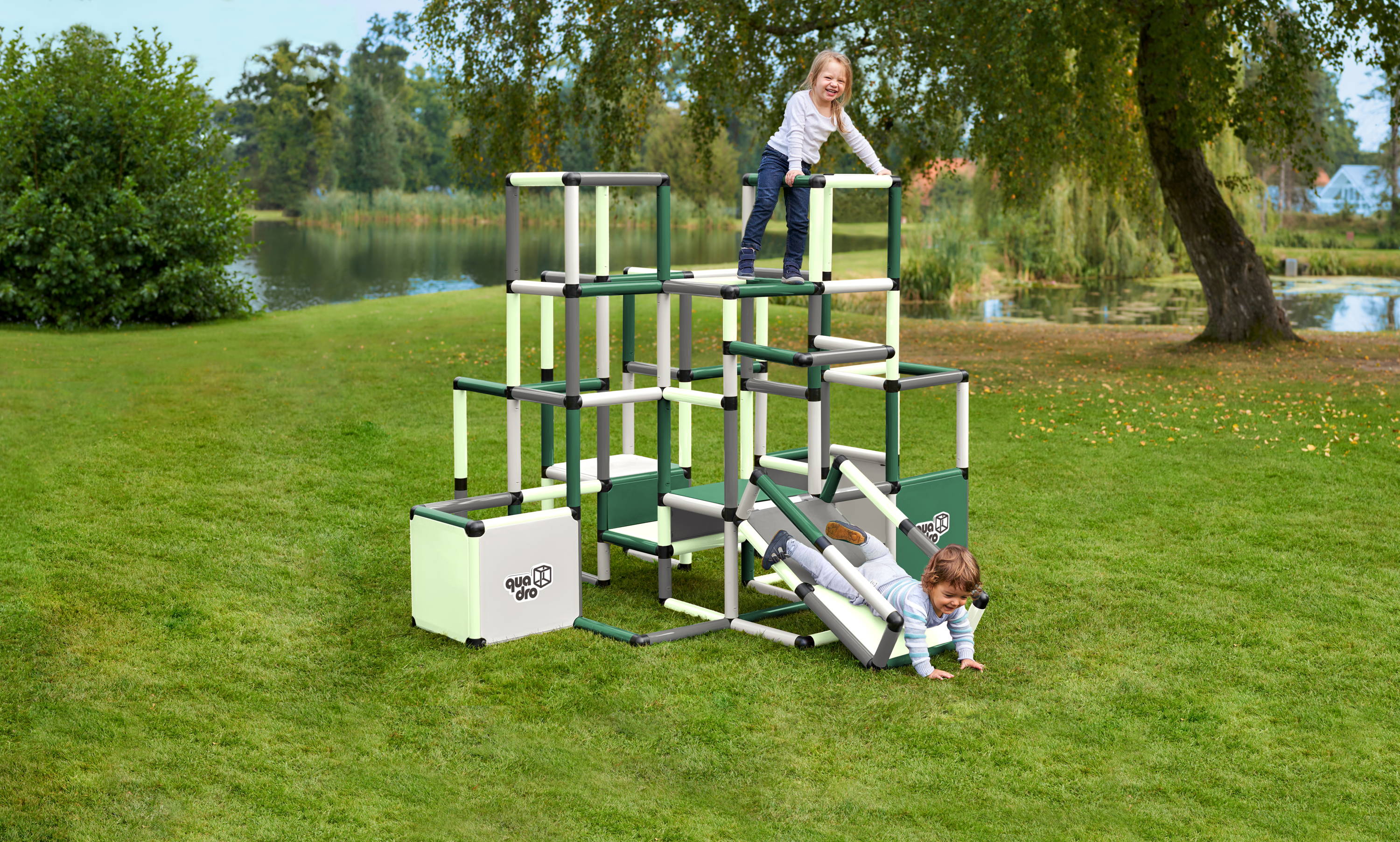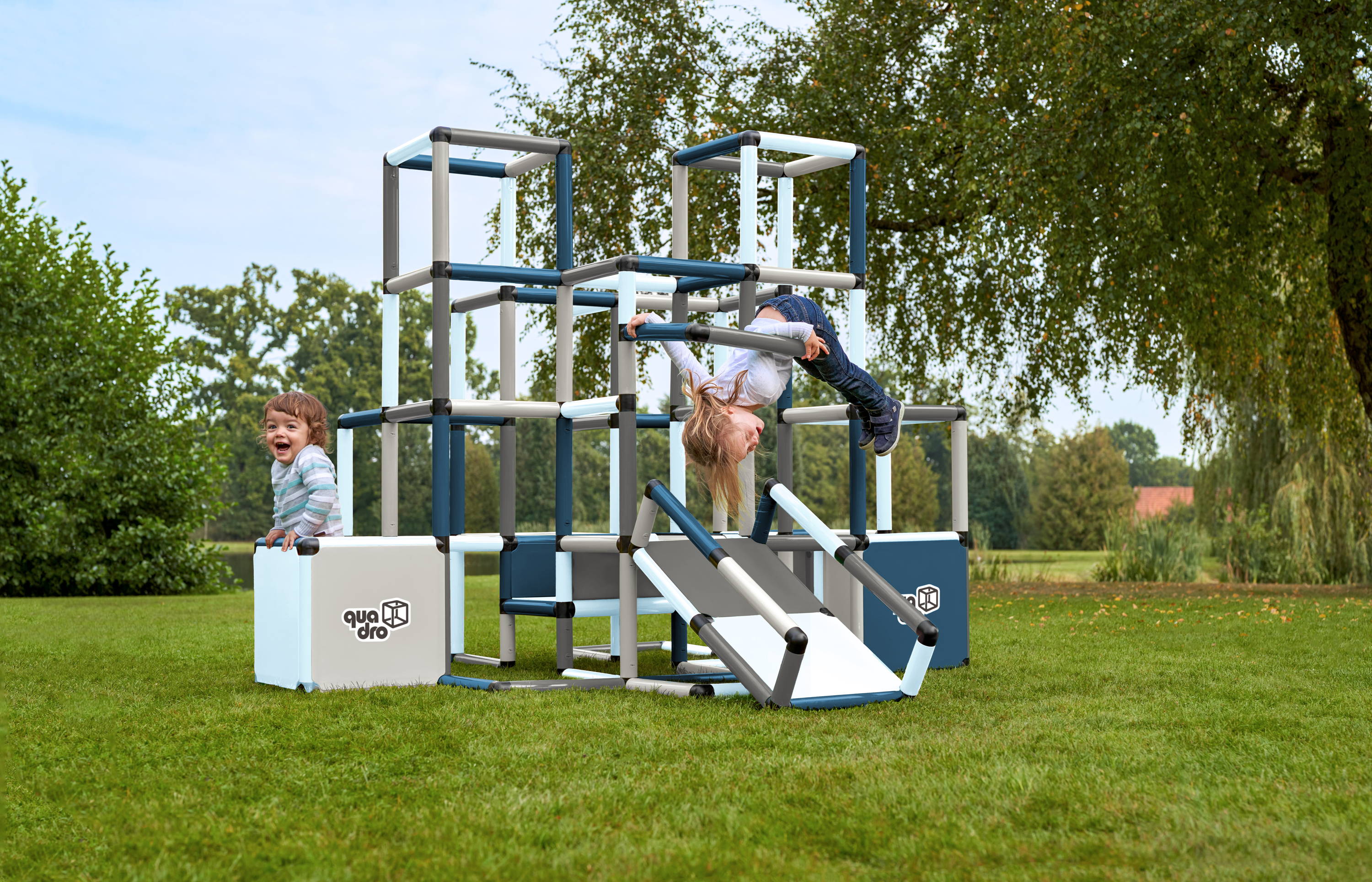 You can see two children aged 12 months and 4 years in the pictures, who are excellently encouraged and challenged by the appealing model design.
For example, the plate in the center of the model (40 x 40 cm) has an entry height of 25 cm and is completely surrounded by tubes. Toddlers can therefore reach this platform very well and immediately find a secure footing at all times due to the many surrounding tubes.
Older children, on the other hand, can try out their fine and sports motor skills, strength dosage and balancing ability in a variety of ways and, thanks to the pyramid-like structure, can find a foothold at any time to climb back if they are still too insecure.
An eye-catcher is this model in any case and thanks to QUADRO it will never be boring, because it can be converted at any time, so that it becomes something else.
Here, the combination of two climbing pyramids and an upgrade kit is very cleverly chosen for very large models that allow for impressively creative climbing constructions thanks to double tube connectors, many panels, angle couplings, etc.
The Giant Pyramid with Ramp is certainly one of the most beautiful models we have ever developed. It fits for fancy play ideas for crawlers and their older siblings alike.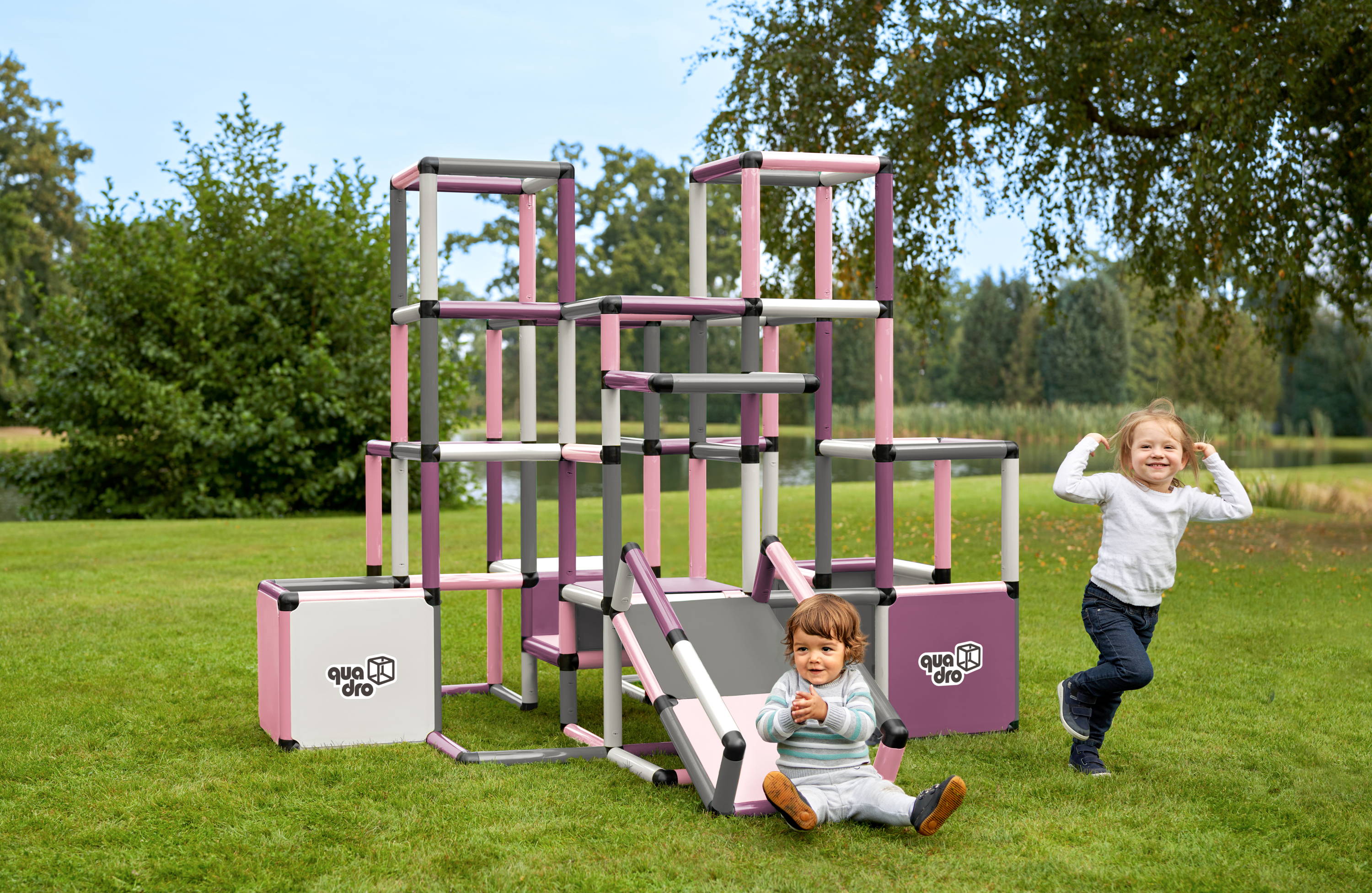 2x Climbing Pyramid Home
1x Upgrade Kit Home
Construction Handbook
Safety Instructions / Tips