With this bundle of the Adventure Home and the Curved Slide Petrol you can build this compact, extraordinary model as well as 23 other designs (without slide). The Adventure Home offers your child so much more than a playground within their own four walls. QUADRO is a helper in everyday life and a reliable support for parents. And it can be used in the bedroom, living room, children's room – depending on where the action is. The extension with the multifunctional Curved Slide can top these features. In the cold season, you offer your child an incomparable indoor climbing paradise, and in the summer, thanks to the attached garden hose, a hilarious water party can take place.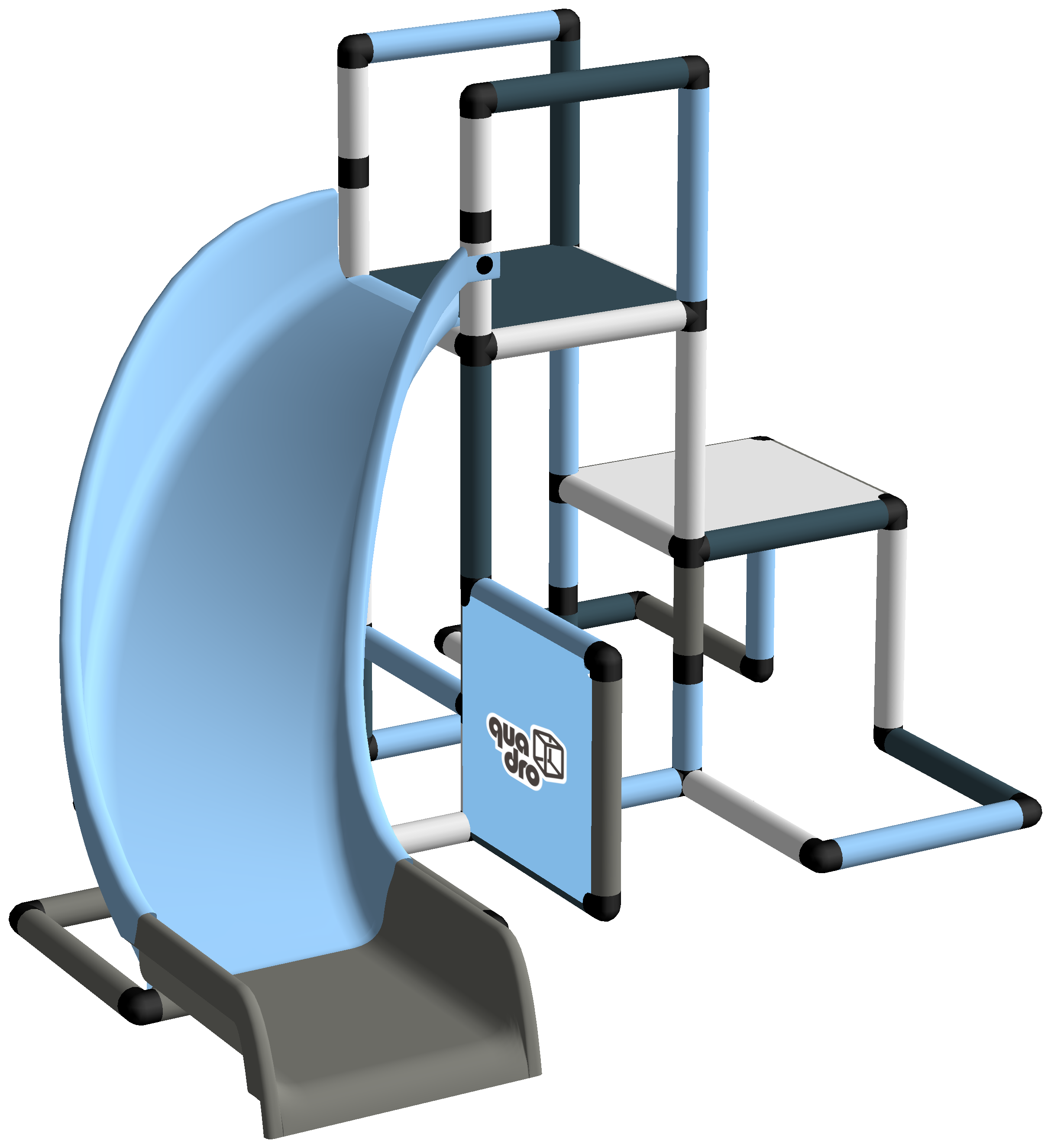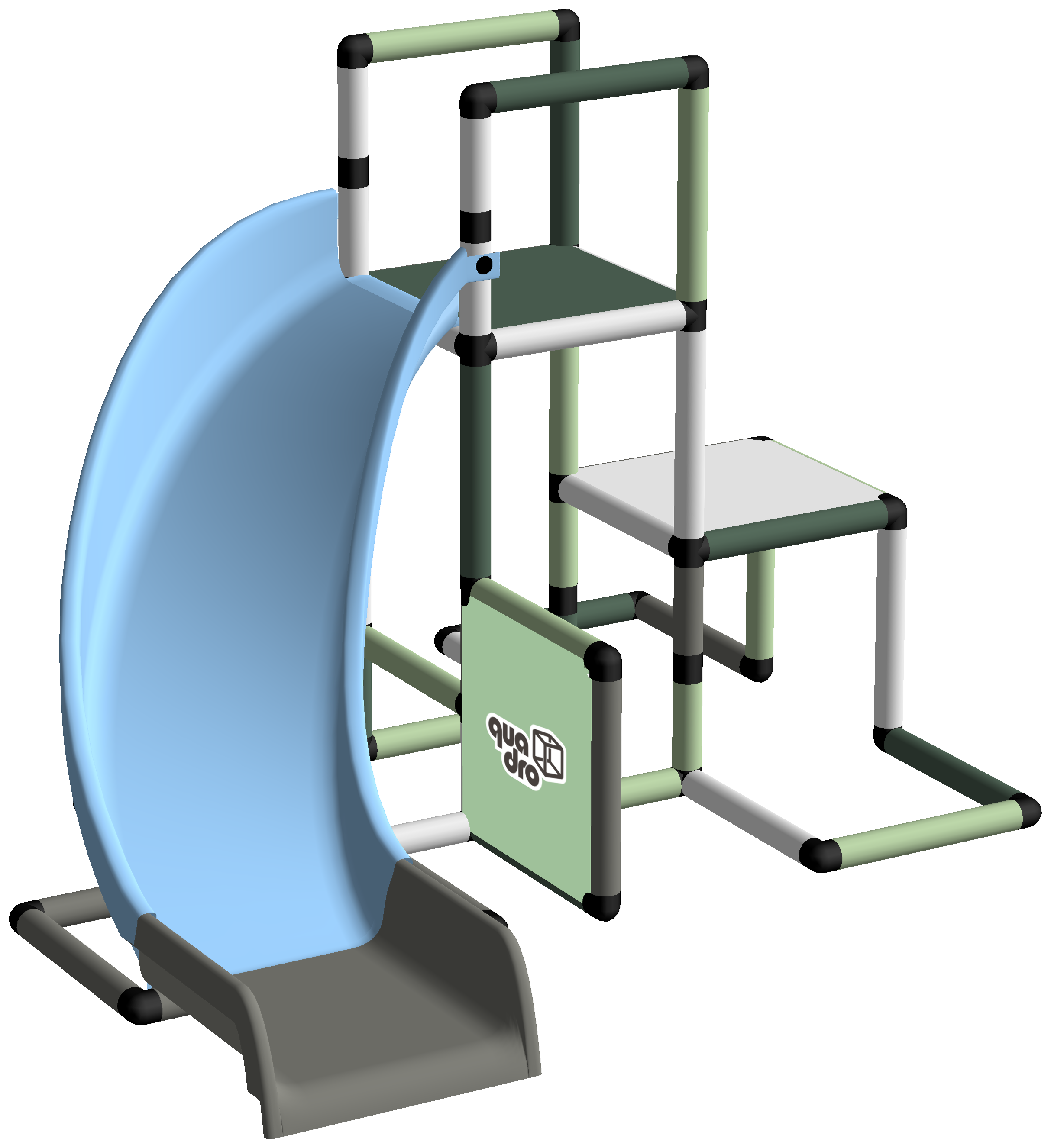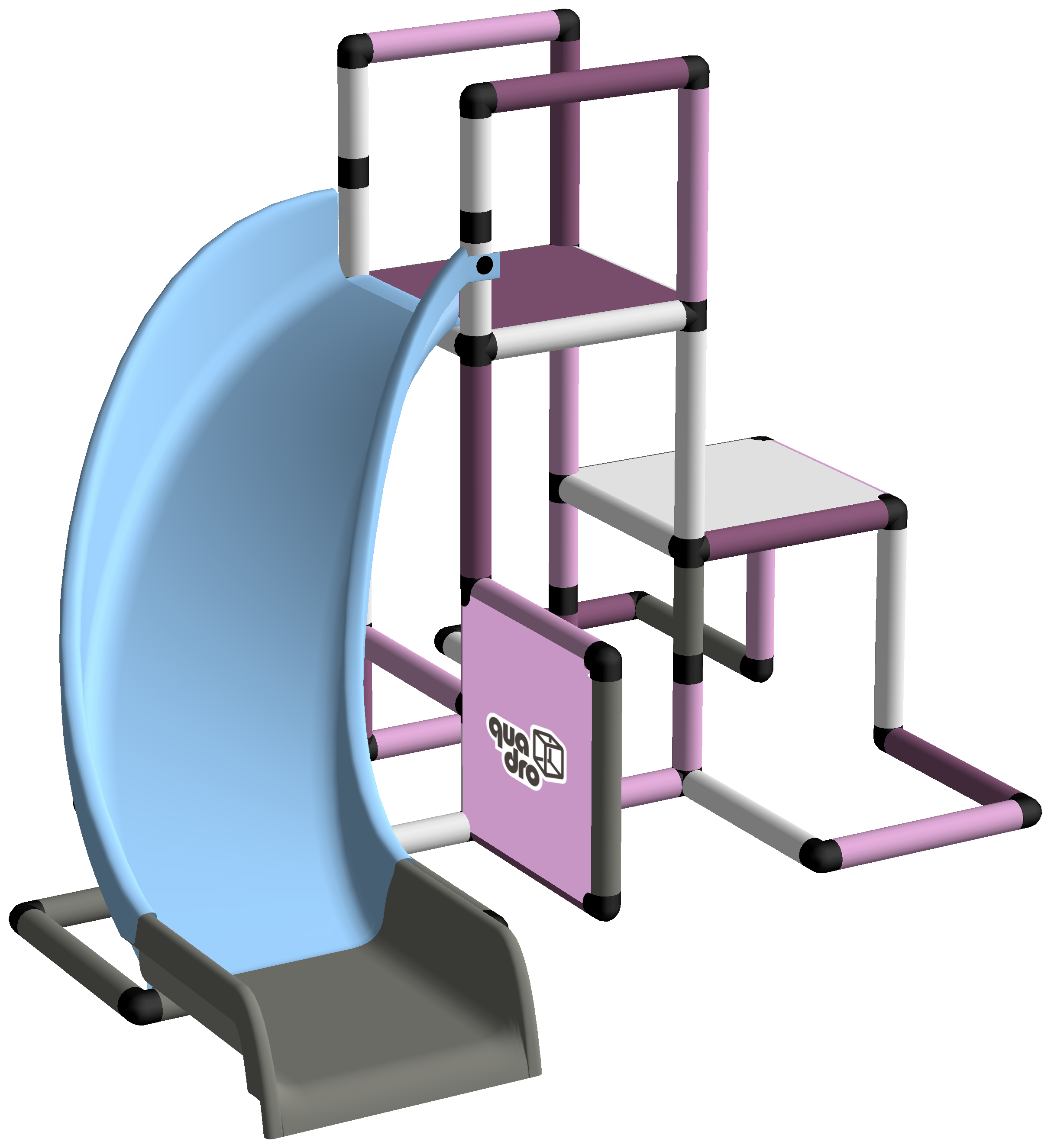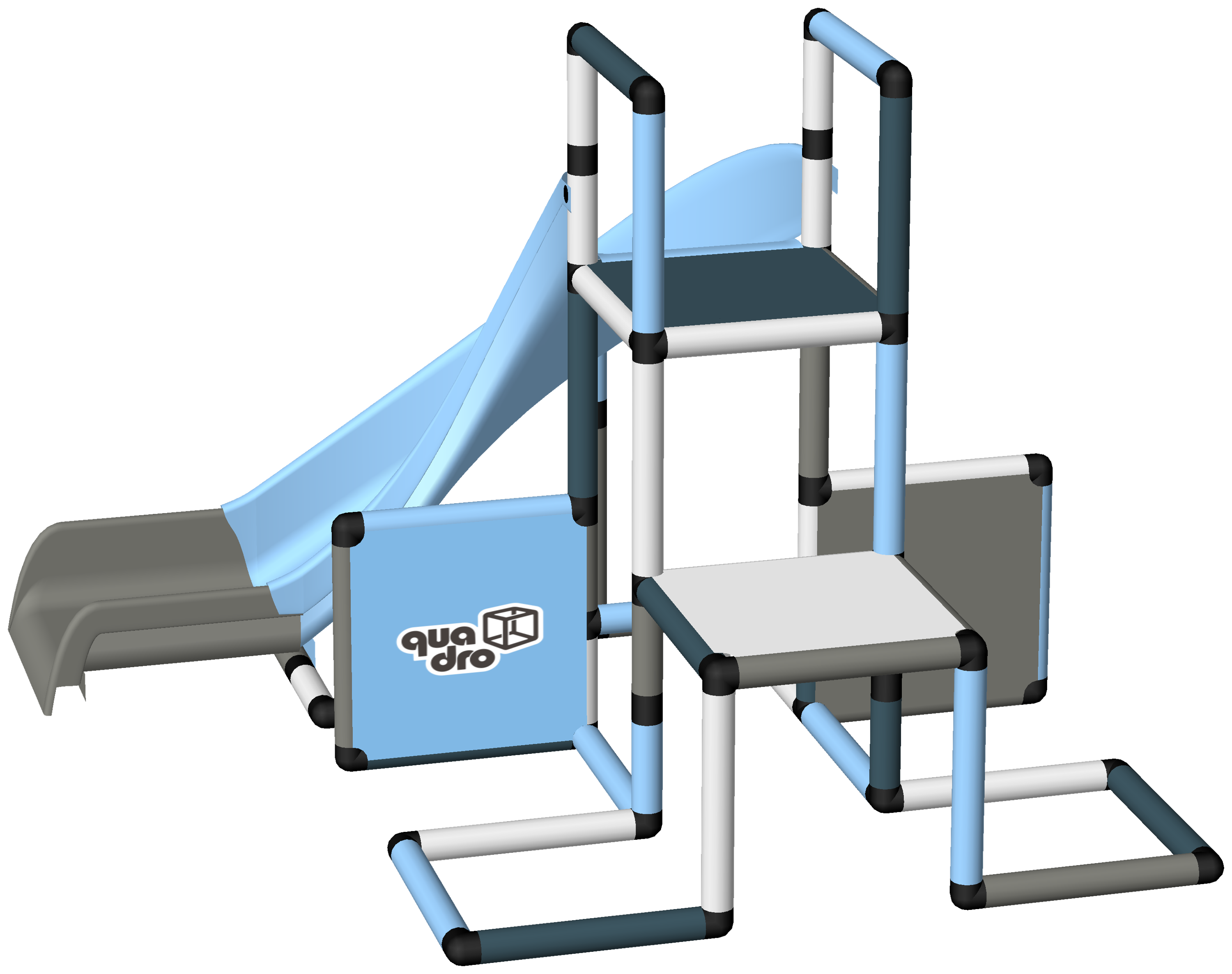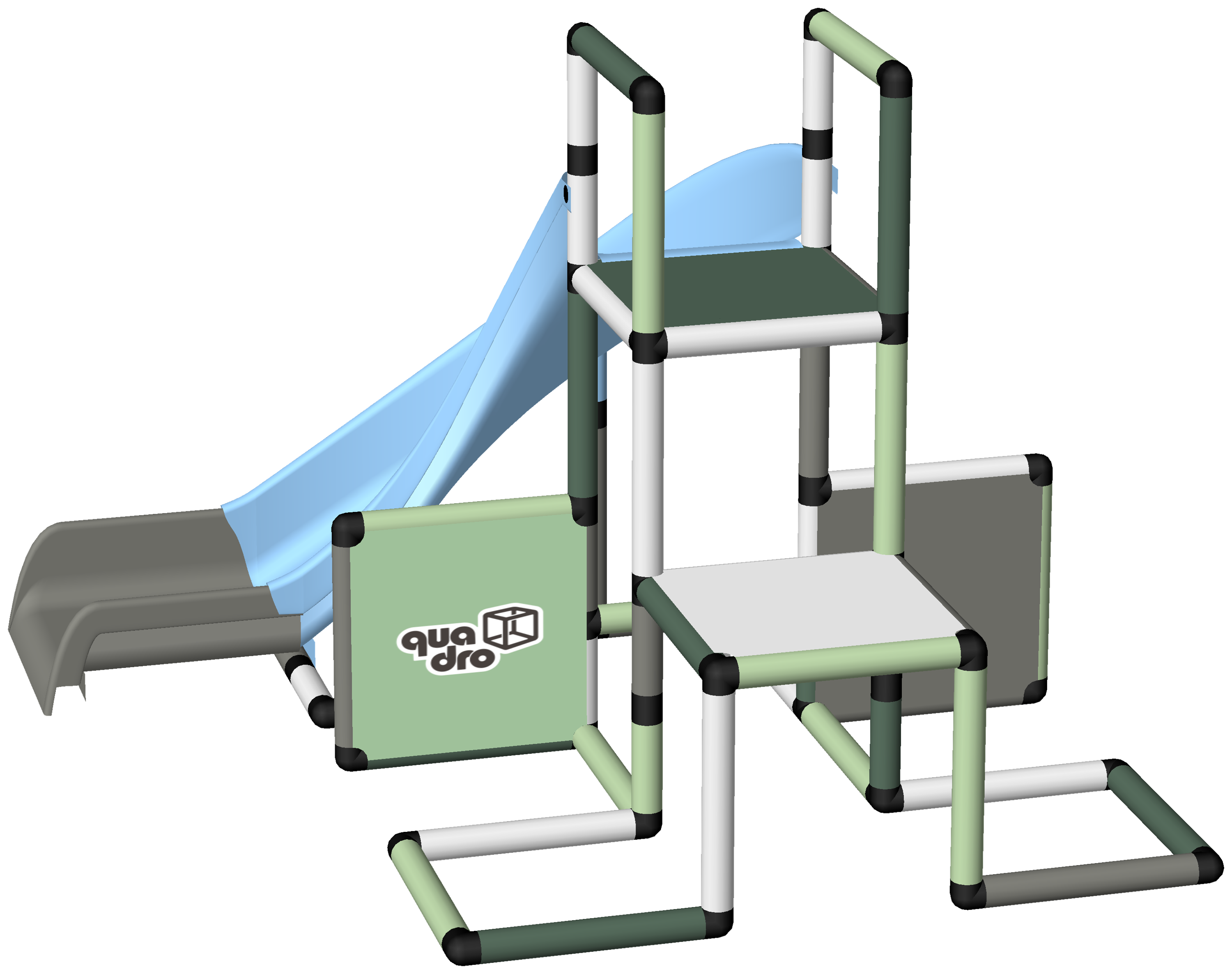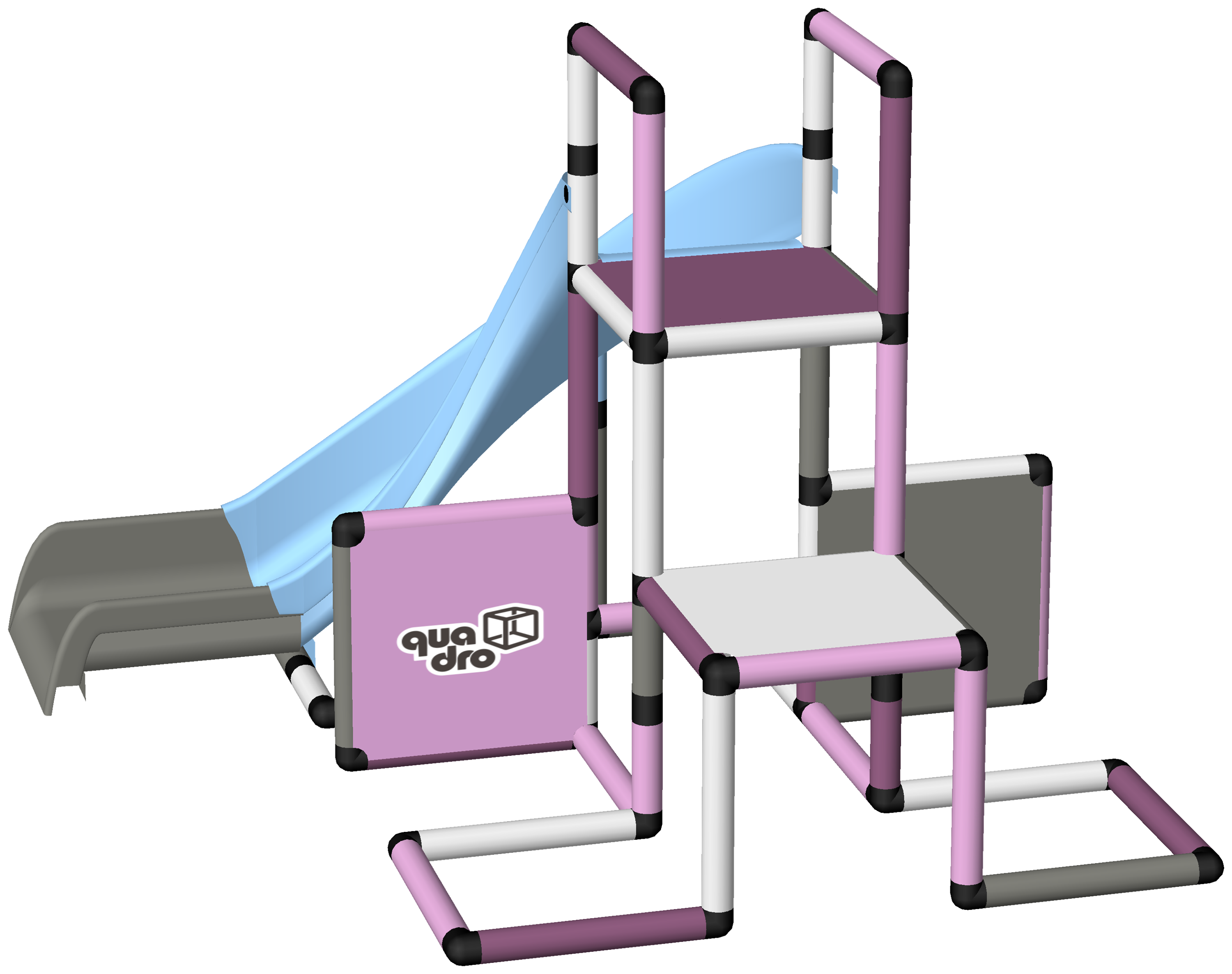 Space saving play paradise
Due to its curved shape, the Curved Slide allows for the construction of compact, space-saving models. This therefore makes it ideal for indoor use, such as in a child's room.
It is built together with a substructure to provide high torsional rigidity of the slide body. The frame of the Curved Slide consists of 73 parts and includes tubes, connectors and screws. With this bundle, you can let off steam with a whole 293 individual parts, rebuild the most diverse design proposals or get creative yourself. The neighbors will certainly get big eyes.
1x Adventure Home
1x Curved Slide Petrol
Construction Handbook
Safety Instructions / Tips