Pastel natural tones round off your stylish home wonderfully and harmoniously integrate your child's colorful play corner into the overall picture of your living landscape.
The bundle of Adventure Home and the Modular Slide Mint is the optimal set for your little world explorer. It can be wonderfully integrated into everyday family life and fits perfectly into your home with the fresh but subtle Home colors. This is a children's toy that is definitely worth seeing and will not be frantically put away when visitors come, but which you want to show off.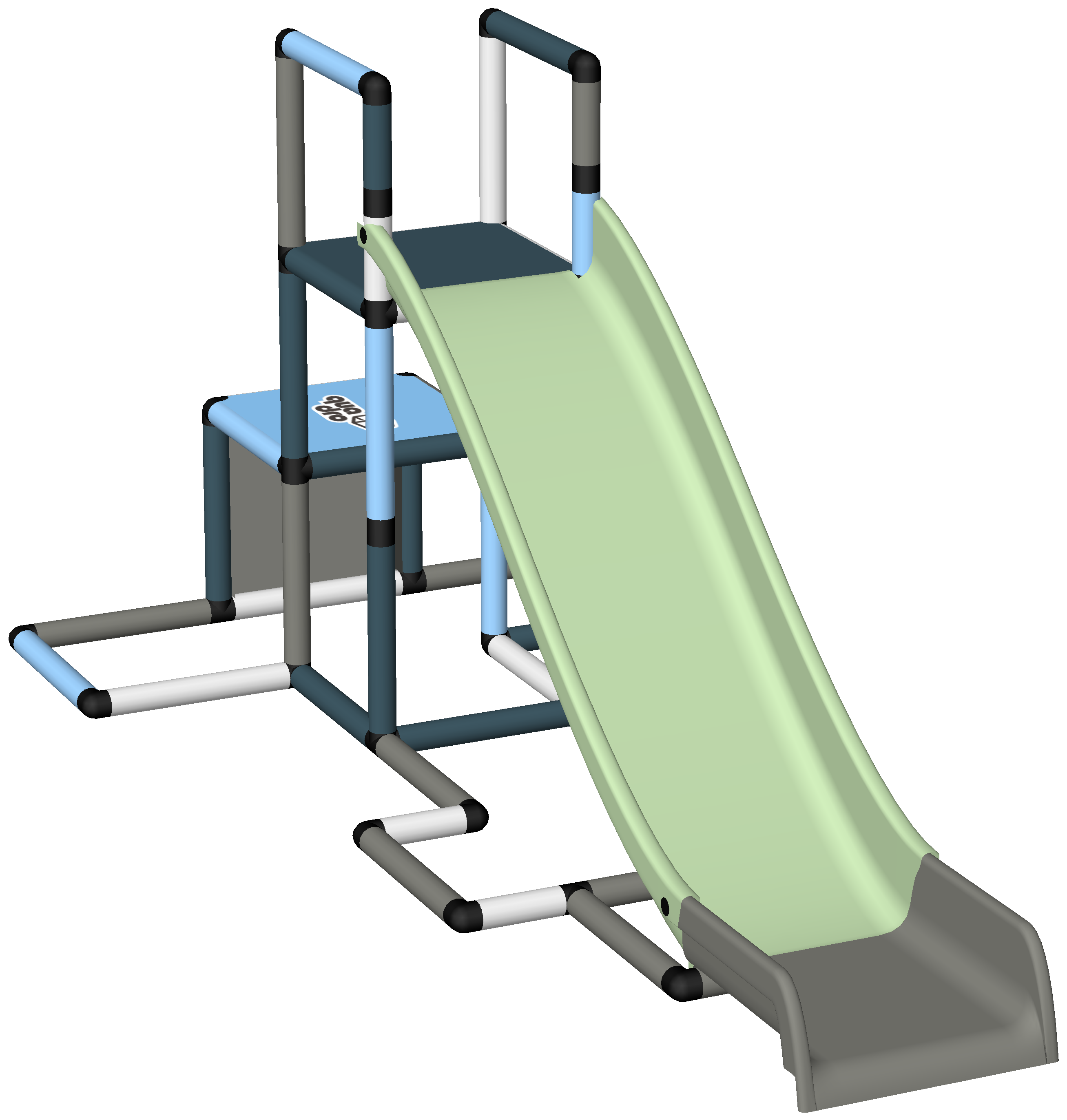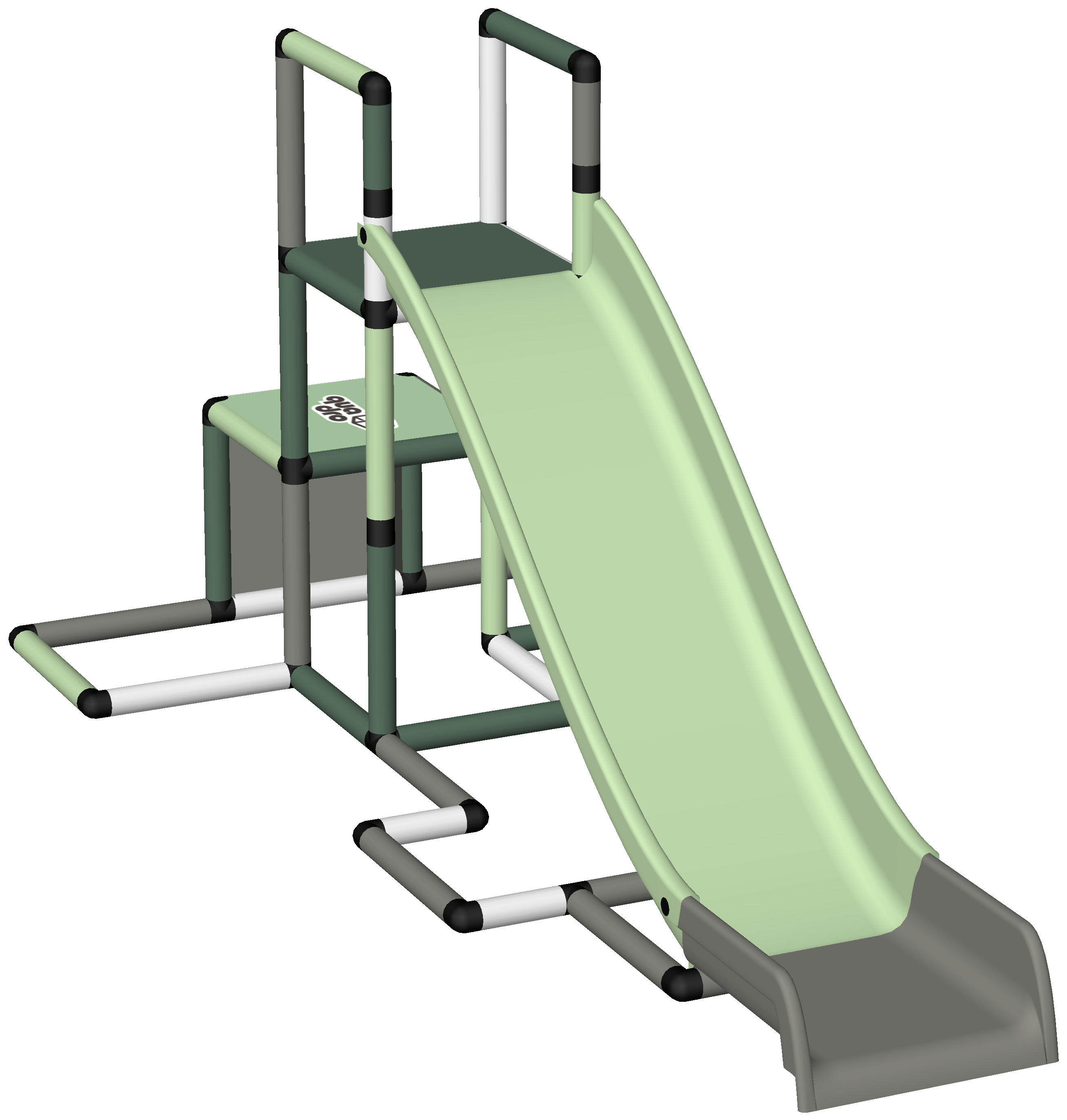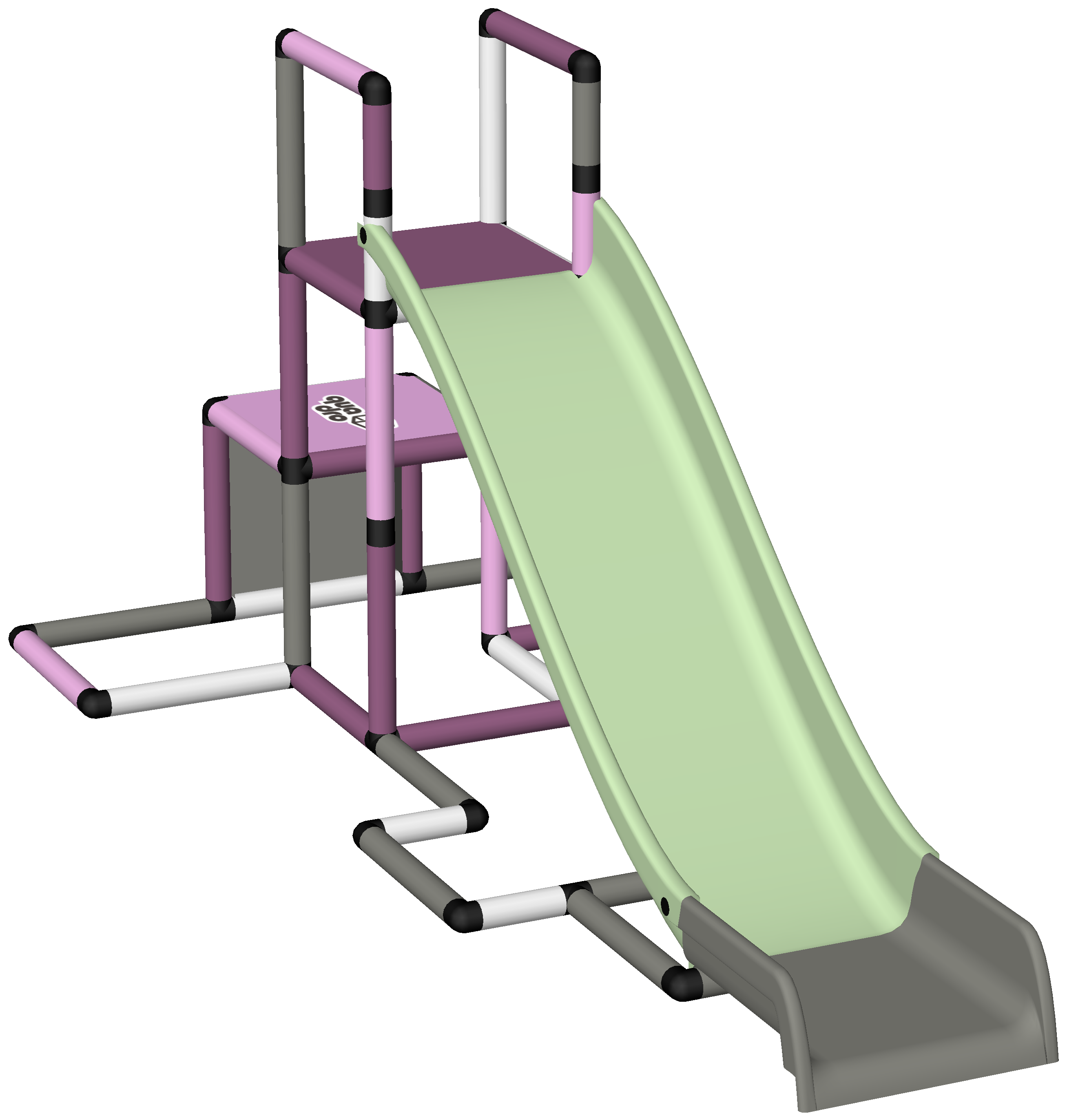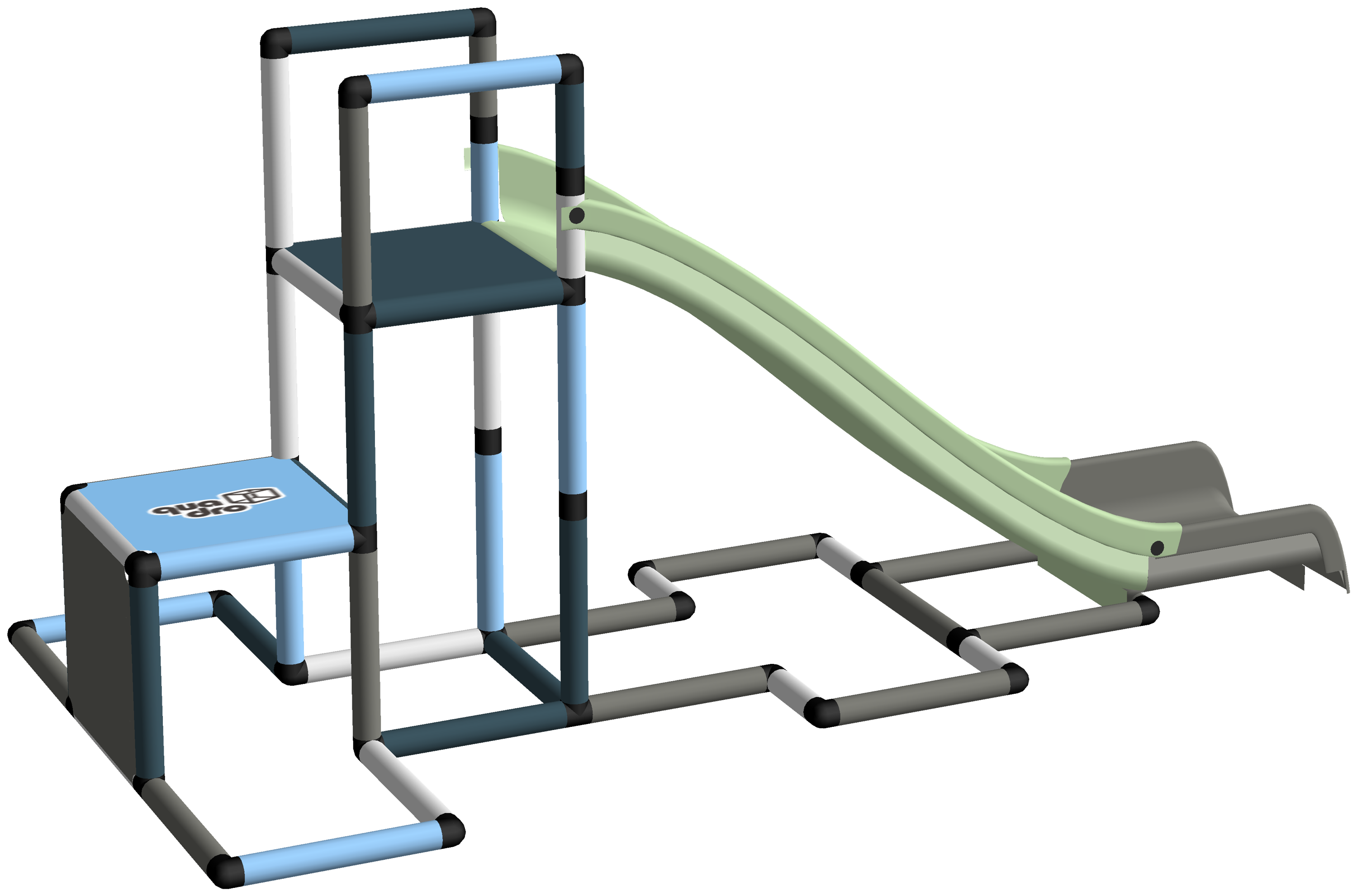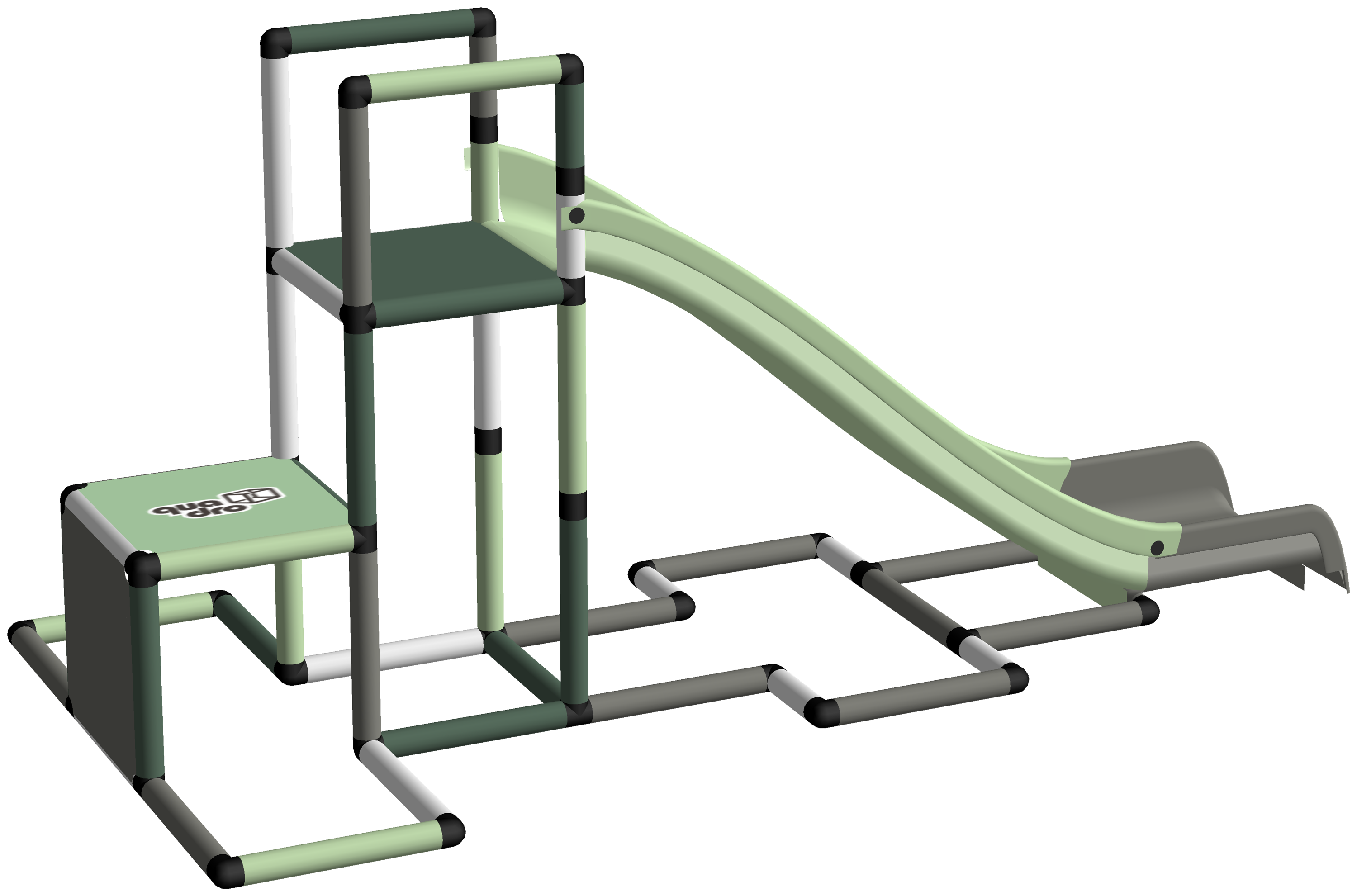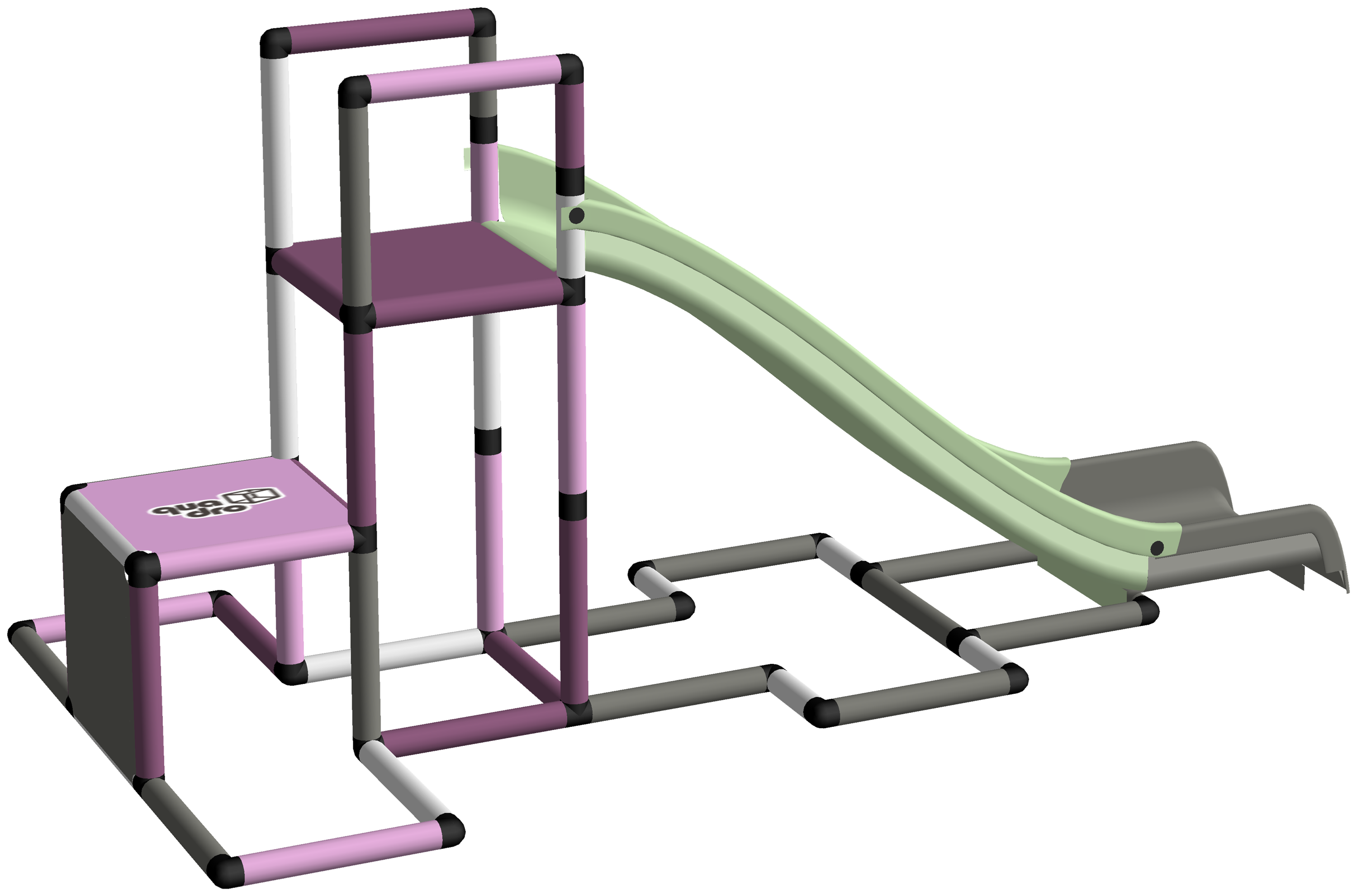 With this bundle of the Adventure Home and the Modular Slide Mint you can build this compact, extraordinary model as well as 23 other designs (without slide). The Adventure Home offers your child so much more than a playground within their own four walls. QUADRO is a helper in everyday life and a reliable support for young parents. It can be used in the bedroom, living room or children's room - depending on where the action is. The extension with the multifunctional Modular Slide can top these features. In the cold season you offer your child an incomparable indoor climbing paradise and in the summer, with the help of the attached garden hose, a hilarious splash party can take place.
Full speed in beautiful style
The Modular Slide is definitely the eye-catcher of this bundle, because it makes each model a little more exciting and makes your child cheer with joy. Roller coaster feeling guaranteed! The soft pastel shades of the new Home line also make this fun frame suitable for indoor use. Thanks to the flexibility and light weight, all QUADRO products can be repositioned at any time and fit ideally into daily life – even in smaller apartments.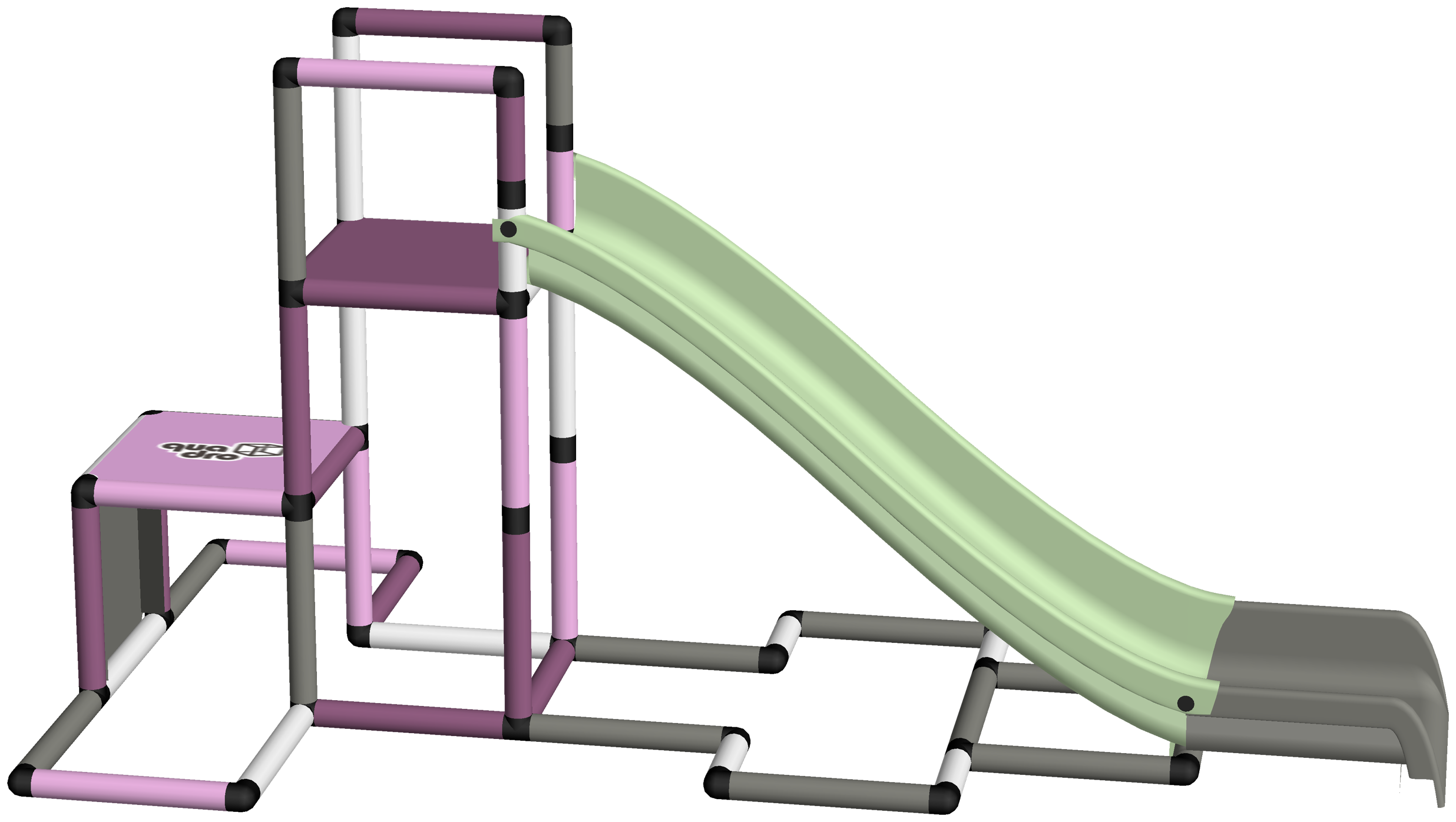 1x Adventure Home
1x Modular Slide Mint
Construction Handbook
Safety Instructions / Tips